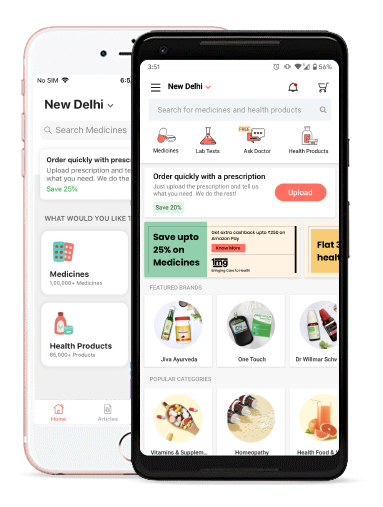 Download the 1mg App
Enjoy extra ₹75 cashback when you order medicines on the app. Use coupon 20PLUS75. Offer valid on only one order.
Get affordable healthcare for your entire family at your fingertips. View medicine information, buy medicines, book lab tests and consult doctors online. Save on everything. Explore all offers
here
.