Overview of Genomepatri
How Genomepatri helps you?
Genomepatri analyses your genetic predisposition to about a 100+ conditions, traits, inherited conditions, as well as drug response profile. This is a once-in-a-lifetime test, giving you valuable information that will guide you through the rest of your life. This test includes a personalized, one-on-one genetic counseling session either on Phone, or Skype with board-certified genetic counselors. This guidance is crucial for you to be able to make the right changes in your lifestyle, diet, and health checkups; helping you stay one step ahead of any disease.Please find below an overview of the complete process for your reference: - Saliva Sample collected in a Specialized Kit that is designed to keep sample stable for 90 days at room temp - DNA Extraction and Quality - Check SNP (Single Nucleotide Polymorphisms) Genotyping and Data Generation - Data Analysis - Your Report Health Coach and Genetic counseling The markers we look for in your DNA are called SNPs or single nucleotide polymorphisms (variations) associated with a given health condition. These Genetic variations are responsible for an individual's unique appearance, e.g., the color of skin/eyes, type of hair (curly, smooth), etc. Personal genomics can be used to predict many of your physical attributes and behavioral traits, and also the predisposition to health conditions. In most cases, these variations are passed on to the next generation (offspring).The entire process would take about 6-8 weeks time for the complete report to be generated from the sample collection time. This test can be taken as a preventive health checkup.
Precautions
No special preparation required
Package Tests Included in Genomepatri
Tests Included:
143
Cardio Panel (Includes 13 conditions)

(includes 13 tests)

Homocysteine levels/Vit B2

Atrial fibrillation

Hypertension (blood pressure)

Sudden Cardiac Arrest

Coronary Heart Disease

Myocardial Infarction

Stroke

Long QT interval

Venous Thromboembolism

Hypertrophic Cardiomyopathy (HCM)

Cholesterol - HDL

Cholesterol - LDL

Triglycerides

Lifestyle Panel (Includes 13 conditions)

(includes 13 tests)

BMI/Obesity

Caffeine Consumption

Skin Detox

Alcoholism

Nicotine Dependence

Diet pattern

Vitamin B6

Hypothyroidism

Homocysteine levels

PUFA

Vitamin C

Vitamin B9

Vitamin D

Lungs Panel (Includes 4 conditions)

(includes 4 tests)

Lupus

Lung Cancer

Nicotine Dependence

Asthma

Immunity Panel (Includes 10 conditions)

(includes 10 tests)

Multiple Sclerosis

Lupus

Crohn

Rheumatoid arthritis

Type 1 Diabetes

Psoriasis

Celiac Disease

Ulcerative Colitis

Vitiligo

Atopic Dermatitis

Diabetes Panel (Includes 6 conditions)

(includes 6 tests)

Hypertension (blood pressure)

BMI/Obesity

Type 2 Diabetes

Type 1 Diabetes

Diet pattern

Homocysteine levels

Women Panel (Includes 10 conditions)

(includes 10 tests)

Ovarian cancer

Bone Mineral Density

Hypothyroidism

Homocysteine levels

Breast cancer

Endometriosis

Age at Menarche

Premature Menopause

Vitamin B9

Vitamin D

Drug Response Panel (Includes 9 conditions)

(includes 9 tests)

Simvastatin

Thiopurines

Codeine

Flurbiprofen

Tramadol

Warfarin

5-Flouro Uracil

Antidiabetics (sulfonylureas)

Clopidogrel

Bones and Joints Panel (Includes 5 conditions)

(includes 5 tests)

Rheumatoid arthritis

Bone Mineral Density

Ankylosing Spondylitis

Restless Legs Syndrome

Vitamin D

Inherited Conditions Panel (Include 2 conditions)

(includes 2 tests)

G6PD deficiency

Phenylketonuria

Men Panel (Includes 7 conditions)

(includes 7 tests)

Prostate Cancer

Prostate Specific

Antigen (PSA)

Breast cancer

Male Pattern

Testicular cancer

Baldness
VIEW ALL
---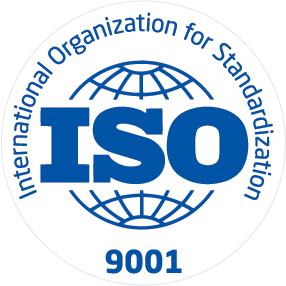 ISO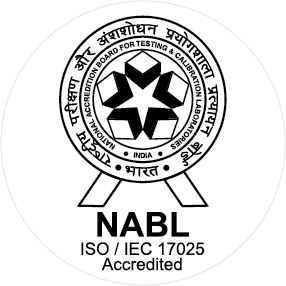 NABL
Mapmygenome India Ltd. is a molecular diagnostics company for people who are proactive about their health. We offer personalized health solutions based on genetic tests that help people to get to know about themselves. By combining genetic health profile and health history with genetic counseling, we provide actionable steps for individuals and their physicians towards a healthier life. We are focused on preventive healthcare through healthy habits. We offer innovative genetics-based solutions...
Know More