WINSCRUB HAND SOLUTION
(500 ML solution in bottle)
WINSCRUB HAND SOLUTION
(500 ML solution in bottle)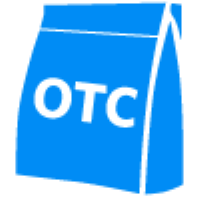 Product Details
Winscrub is a hand solution containing quaternary ammonium. Washing hands with soap and water is the best way to reduce the number of microbes on them in most situations. If soap and water are not available, use of an hand sanitizer is good enough to remove microbes considerably.
Keeping your hands clean is one of the most important steps to avoid falling sick and spreading germs to others. Top-cap bottles of hand sanitizers are great options for those on-the-go hand sanitizing needs. Whenever you need germ protection, you can squirt the hand sanitizer on your palm. It needs no rinsing off and is known to leave your hand germ free. These hand sanitizers are made using a non-sticky formula and its small size ensures that it easily slips into your bag to ensure that you stay germ-free all day long.

Quaternary ammonium compounds are a family of antimicrobial compounds that are strong cationic active agents in terms of their powerful disinfectant activity since they eliminate gram-positive and gram-negative bacteria (although the latter to a lesser degree.) They are bactericidal, fungicidal and virucidal.

Use as required.
Articles