LUMEXY CREAM
(25 GM cream in tube)
LUMEXY CREAM
(25 GM cream in tube)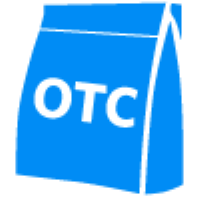 Product Details
Lumexy Cream contains Lumiskin, Alpha Arbutin, Vitamin C and Vitamin E.

Role of key ingredients:
Lumiskin is a skin brightening agent. It also reduces age related blemishes and gives a fresh look to tired skin. It helps in getting rid of patchy skin, pigmentation problem and uneven skin tone.
Alpha Arbutin reduces the concentration of melanin and helps in attaining a brighter and lighter skin tone.
Vitamin C keeps the skin firm and young, and helps prevent and treat acne.
Vitamin E rejuvenates and restores dehydrated skin. It also treats stretch marks, dark spots and cold sores.

Lumexy Cream treats hyperpigmentation problems. It provides an even skin tone and makes the skin look fairer. It also helps in getting rid of age related skin problems.

Directions of use:
Apply Lumexy Cream topically after cleaning the skin properly.

Use under medical supervision.
Articles