Thyroxine Binding Globulin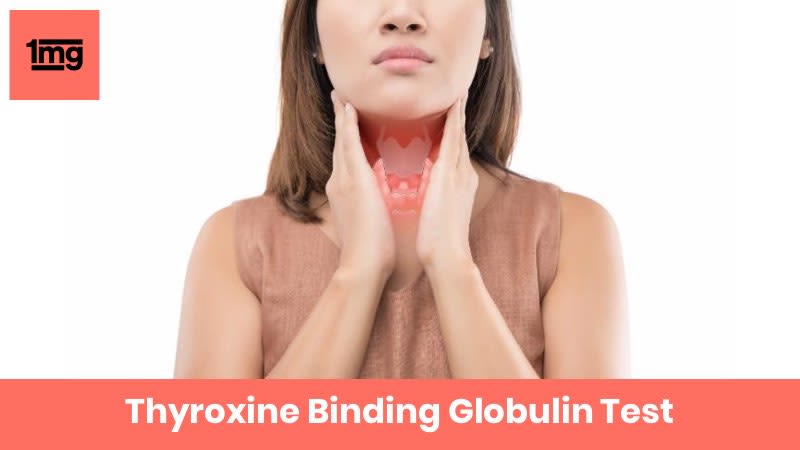 Overview of TBG
What is TBG?
Thyroxine Binding Globulin (TBG) test is done to assess the thyroid tissues. It helps in the diagnosis of other thyroid disorders such as hypothyroidism and hyperthyroidism. T3 (Triiodothyronine) and T4 (Thyroxine) hormones are produced by the thyroid gland which binds with the proteins produced by the body. However, small amounts of T3 and T4 remains 'free' as it does not bind with the proteins. The protein bound T3 and T4 binds to TBG. This test measures the levels of TBG which helps in assessing thyroid problems.
Why is TBG done?
To diagnose hypothyroidism (low levels of thyroid)

To diagnose hyperthyroidism (high levels of thyroid)

To monitor treatment in patients with thyroid disease
What does TBG Measure?
TBG is a serum binding protein which has a high affinity to bind to T3 and T4. In the routine, the thyroid gland maintains the level of free hormone i.e. which is not bound to the TBG. This test is done to assess the thyroid tissues. It helps in diagnosing thyroid disorders such as hypothyroidism and hyperthyroidism. The rise in levels is associated with the intake of oral contraceptives or estrogen therapy. Elevated levels of TBG can be seen during pregnancy or if a person has a family history. The decrease in TBG levels is associated with the intake of androgenic steroids, heavy doses of glucocorticoids, liver disease, nephrotic syndrome, congenital TGB variants and hypoproteinemic states

 

Preparation for TBG
No special preparation required
Sample Type for TBG
The sample type collected for Thyroxine Binding Globulin is: Blood
---
Interpretations
High levels may indicate:
Liver disease

Acute intermittent porphyria

Hypothyroidism
Low levels may indicate:
Acromegaly

Acute illness

Hyperthyroidism

Malnutrition

Nephrotic Syndrome
---
Answers to Patient Concerns & Frequently Asked Questions (FAQs) about TBG
Frequently Asked Questions about Thyroxine Binding Globulin
Q. What is Hyperthyroidism?
Hyperthyroidism is a condition in which the thyroid gland is overactive. This leads to an increased production of thyroid hormones by the thyroid gland. Causes of Hyperthyroidism include Graves' disease, multinodular goiter, thyroid nodules, toxic adenoma, inflammation of the thyroid, overconsumption of iodine, and excess of synthetic thyroid hormone. Diagnosis of this condition can help relieve the symptoms and prevent long-term complications.
Q. What is Hypothyroidism?
Hypothyroidism, also called underactive thyroid or low thyroid is a condition in which the thyroid gland does not produce enough thyroid hormones. It can be commonly caused by low intake of iodine in diet or Hashimoto's thyroiditis (an autoimmune disease). Other less common causes include previous treatment with radioactive iodine, injury to the pituitary gland which secretes TSH, intake of certain medicines, previous thyroid surgery or improper functioning of thyroid gland since birth.
Q. How is this test performed?
This test is performed on a blood sample. A syringe with a fine needle is used to withdraw blood sample from a blood vessel in your arm generally from the inner side of the elbow area. The doctor, nurse or the phlebotomist will tie an elastic band around your arm which will help the blood vessels to swell with blood. This makes it easier to withdraw blood. You may be asked to tightly clench your fist. Once the veins are clearly visible, the area is cleaned with an antiseptic solution and then the needle is inserted into the blood vessel to collect the sample. You may feel a tiny pinprick during the procedure. Blood sample once collected is then sent to the laboratory.
Q. Is there any risk associated with this test?
There is no risk associated with the test. However, since this test involves a needle prick to withdraw the blood sample, in very rare cases, a patient may experience increased bleeding, hematoma formation (blood collection under the skin), bruising or infection at the site of needle prick.
Q. What additional tests can be performed in case the TBG results are not in the normal range?
If the TBG test results are not in the normal range, your doctor may ask for the following tests: Thyroid profile Free Anti Thyroperoxidase Antibody
Q. Can medicines have any effect on the levels of TBG test?
Yes, certain medicines such as prednisone, phenothiazines, dilantin, depakene, depakote, drugs such as opioids and opiates or hormonal therapy such as estrogen therapy can affect the levels of TBG.
Provided By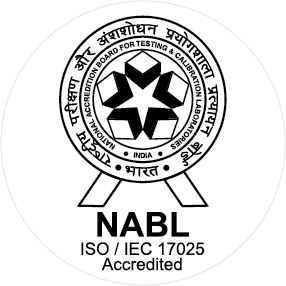 NABL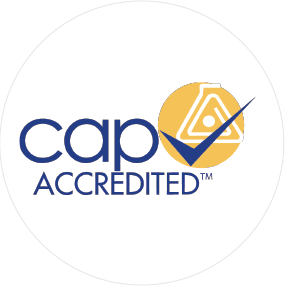 CAP
At Metropolis, the best pathology lab in India what we believe is what we say and what we say is what we do. Being empathetic to our customers and being committed to their needs is in our DNA. Metropolis has grown to harness a culture that is open, synergistic, progressive and scientific in nature. We are the Pathology Specialists delivering over 30 million tests a year, catering to more than 20,000 medical Laboratories, Hospitals, Nursing homes and 2,00,000 Consultants. With 37 years of experience in delivering accurate reports, Metropolis has earned the reputation of being amongst the top pathology labs in India.
Available at Other Labs