Overview of Serum Electrolyte
What is Serum Electrolyte?
An electrolyte panel includes the evaluation of your blood levels of sodium, potassium and chloride. It may be ordered as part of a routine screening or as a diagnostic aid when you have symptoms, such as edema, nausea, weakness, confusion, or cardiac arrhythmias which might be due to an electrolyte imbalance. It is frequently ordered as part of an evaluation when you have an acute or chronic illness. Electrolyte tests are commonly used to monitor treatment of certain problems, including high blood pressure (hypertension), heart failure, and liver and kidney disease.
Sample Type
The sample type collected for Serum Electrolyte is: Blood
Preparation for Serum Electrolyte
No special preparation required
Why Get Tested for Serum Electrolyte?
If you have signs or symptoms suggesting an electrolyte imbalance like edema, nausea, vomiting, confusion, irregolar heart beat 
If you are hospitalized for severe acute or chronic illness
As a part of basic metabolic panel or electrolyte panel

 

It is frequently ordered at regolar intervals to monitor treatment of conditions like high blood pressure, heart failure, kidney disease or lung disease
---
What Results of Serum Electrolyte mean?
Interpretations
Low levels of sodium (hyponatremia) may be due to loosing too much sodium such as in diarrhea, vomiting, excessive sweating, heart failure or kidney disease while the most common cause of high sodium level (hypernatremia) is dehydration
Low levels of potassium (hypokalemia) is usually due to diarrhea and vomiting while high potassium level (hyperkalemia) may be seen in kidney disease, Addison disease, dehydration
Low levels of chloride can be seen in Cushing syndrome or congestive heart failure while high levels may be seen dehydration, kidney disease 

---
Tests Included in Serum Electrolyte
(3 tests)
Provided By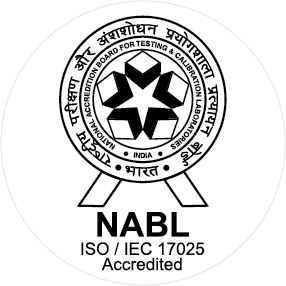 NABL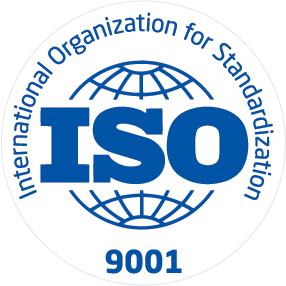 ISO
Sahyadri Speciality Labs is committed to provide the highest quality of Medical Laboratory services. There is a continual effort to ensure that the staff of the lab understands the Quality Policy & all the quality documentation, as well as follows the Quality manual and implements the Quality System Procedures all the time. By employing QMS, the lab strives to achieve the highest standard of service to provide the most reliable results, nearest to the true value and at most competitive rates. The lab is committed to good & ethical professional practices giving highest priority to client's confidentiality and ensuring the reporting of the test values without any bias or influence. The lab implements the QMS so as to conform to ISO 15189:2007 and NABL 112 with the objective of Reducing reporting errors to the minimum, Minimizing customer complaints, Achieving maximum growth of the lab.
Available at Other Labs