Malarial Parasite Identification
Overview of Malarial Parasite Identification
What is Malarial Parasite Identification?
Malaria is a life threatening disease that is typically transmitted through bite of an infected Anopheles mosquito. Peripheral smear examination is done to diagnose malarial parasite. For making a peripheral smear, a drop of blood is applied to and spread on a glass slide. It is then stained with a special stain and examined under the microscope to identify the different types of malarial parasite. Typically, two thick and two thin smears are prepared. These tests are currently the gold standard for malaria detection and identification. All four variants of malarial parasite i.e. Plasmodium Vivax, Plasmodium Ovale, Plasmodium Malariae and Plasmodium Falciparum can be identified.
Why is Malarial Parasite Identification done?
If you have signs or symptoms suggestive of malaria like fever with shaking chills, headaches, nausea, vomiting, diarrhea, profuse sweating, headache
As a part of fever panel 
Preparation for Malarial Parasite Identification
A copy of valid government-issued identification card with the address is required.
Sample Type for Malarial Parasite Identification
The sample type collected for Malarial Parasite Identification is: Blood
---
Interpreting Malarial Parasite Identification results
Interpretations
Thick smears are 20 to 40 times more sensitive than thin smears for screening of malarial parasite i.e. whether malarial parasite is present or not 
Thin smears allow for the detection or identification of malaria species 
Four different types of malarial parasite can be identified on the peripheral smear. These include Plasmodium vivax, Plasmodium Falciparum, Plasmodium Malariae and Plasmodium ovale 
Three different stages of the parasite can be identified. They include ring forms, schizonts and gametocyte
The presence of malarial parasite on the smear indicates infection with malaria 
A negative test does not rule out malaria. Repeat tests may have to be done in all doubtful cases. 
Provided By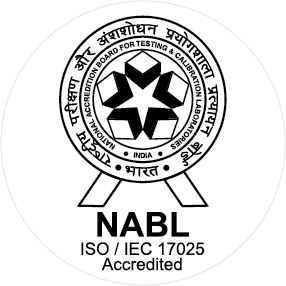 NABL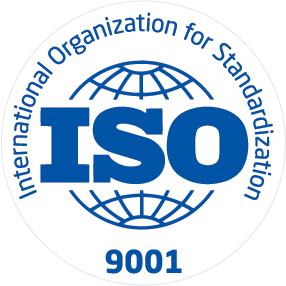 ISO
About Sahyadri Speciality Laboratory
Sahyadri Speciality Labs is committed to provide the highest quality of Medical Laboratory services. There is a continual effort to ensure that the staff of the lab understands the Quality Policy & all the quality documentation, as well as follows the Quality manual and implements the Quality System Procedures all the time. By employing QMS, the lab strives to achieve the highest standard of service to provide the most reliable results, nearest to the true value and at most competitive rates. The lab is committed to good & ethical professional practices giving highest priority to client's confidentiality and ensuring the reporting of the test values without any bias or influence. The lab implements the QMS so as to conform to ISO 15189:2007 and NABL 112 with the objective of Reducing reporting errors to the minimum, Minimizing customer complaints, Achieving maximum growth of the lab.
User Reviews about Malarial Parasite Identification
Available at Other Labs