Lactate Dehyderogenase, Serum
Overview of LDH
What is LDH?
This test measures the amount of an enzyme called lactate dehydrogenase that is an important marker for tissue injury anywhere in the body. It may be ordered, along with other tests such as a comprehensive metabolic panel (CMP), when your doctor suspects that a disease or condition is causing some degree of cellular or tissue damage. LDH levels may also occasionally be ordered when an individual has experienced muscle trauma or injury or when a person has signs and symptoms of hemolytic anemia. LDH testing may be ordered on a regular basis when an individual has been diagnosed with cancer.
Why is LDH done?
As a part of comprehensive metabolic panel 
In many diseases, when your doctor suspects some cellolar or tissue damage
If you have signs or symptoms of hemolytic anemia 
In certain cases, when some cancers are suspected 

If you have symptoms of meningitis like neck stiffness, severe headache, high fever, vomiting, rashes, then spinal fluid may be checked for LDH




Preparation for LDH
No special preparation required
Sample Type for LDH
The sample type collected for Lactate Dehyderogenase, Serum is: Blood
---
Interpretations
Increased levels of Lactate Dehydrogenase usually indicate some type of tissue damage. Therefore, they may be elevated in a variety of conditions like hemolytic anemia, megaloblastic anemia, infections, acute kidney and liver diseases, testicular cancers and lymphoma. A high LDH level may indicate that the treatment for cancer has not been successful. The LDH level may also remain persistently high in some chronic and progressive conditions. 
Low levels of LDH usually do not indicate a problem. It may be seen when someone ingests large amount of ascorbic acid (Vitamin C) 
---
Answers to Patient Concerns & Frequently Asked Questions (FAQs) about LDH
Frequently Asked Questions about Lactate Dehyderogenase, Serum
Q. Is LDH used to diagnose heart attack?
Earlier LDH was used to diagnose an acute heart attack, but new, far more sensitive and specific tests have completely replaced it as a test for heart muscle injury.
Provided By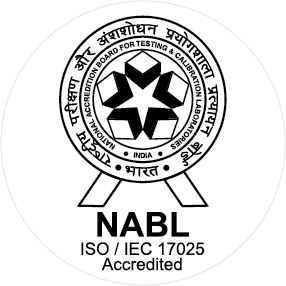 NABL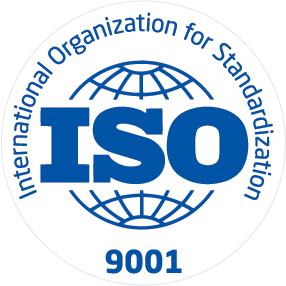 ISO
About Sahyadri Speciality Laboratory
Sahyadri Speciality Labs is committed to provide the highest quality of Medical Laboratory services. There is a continual effort to ensure that the staff of the lab understands the Quality Policy & all the quality documentation, as well as follows the Quality manual and implements the Quality System Procedures all the time. By employing QMS, the lab strives to achieve the highest standard of service to provide the most reliable results, nearest to the true value and at most competitive rates. The lab is committed to good & ethical professional practices giving highest priority to client's confidentiality and ensuring the reporting of the test values without any bias or influence. The lab implements the QMS so as to conform to ISO 15189:2007 and NABL 112 with the objective of Reducing reporting errors to the minimum, Minimizing customer complaints, Achieving maximum growth of the lab.
User Reviews about Lactate Dehyderogenase, Serum
Available at Other Labs