Overview of Kidney Function Test
What is Kidney Function Test?
This test is done to evaluate the function of your kidney; if you have symptoms that may indicate a kidney disorder like painful urination, blood in urine, frequent urges to urinate, high blood pressure, swelling of hands and feet. You may also need kidney function testing if you have other conditions that can harm the kidneys like diabetes or high blood pressure.
Sample Type
The sample type collected for Kidney Function Test is: Blood
Preparation for Kidney Function Test
Do not eat or drink anything other than water for 8-12 hours before the test.
Why Get Tested for Kidney Function Test?
As a part of preventive health check-up 
If you have signs or symptoms of kidney diseases like swelling or puffiness around the eyes, face, wrists, bloody urine, difficolt, painfol urination, mid back pain 
If you have risk factors for kidney disease like high blood pressure, diabetes mellitus, cardiovasclolar disease, obesity, elevated cholesterol or a family history of kidney disease 
If you are being treated for kidney disease for monitoring purposes



---
What Results of Kidney Function Test mean?
Interpretations
Urea/ BUN - High levels suggest impaired kidney function caused by acute or chronic kidney disease or rarely due to some other conditions like congestive heart failure or dehydration 
Creatinine - High levels suggest impaired kidney function
Calcium - Low levels may be seen with kidney failure 
Phosphorus - High blood levels are associated with kidney disease 
Albumin - Low blood level may indicate that the kidneys cannot prevent albumin from leaking out 
Glucose - High blood level indicate diabetes, which is an important cause of kidney disease
---
Tests Included in Kidney Function Test
(4 tests)
Urea/ Blood Urea Nitrogen
Provided By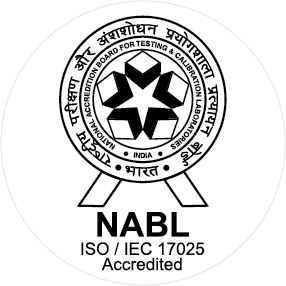 NABL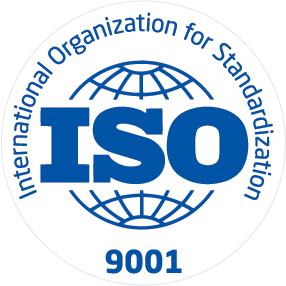 ISO
Sahyadri Speciality Labs is committed to provide the highest quality of Medical Laboratory services. There is a continual effort to ensure that the staff of the lab understands the Quality Policy & all the quality documentation, as well as follows the Quality manual and implements the Quality System Procedures all the time. By employing QMS, the lab strives to achieve the highest standard of service to provide the most reliable results, nearest to the true value and at most competitive rates. The lab is committed to good & ethical professional practices giving highest priority to client's confidentiality and ensuring the reporting of the test values without any bias or influence. The lab implements the QMS so as to conform to ISO 15189:2007 and NABL 112 with the objective of Reducing reporting errors to the minimum, Minimizing customer complaints, Achieving maximum growth of the lab.
Available at Other Labs