HIV 1 And 2 Antibody - Chromatography
Overview of HIV 1 And 2 Antibody - Chromatography
What is HIV 1 And 2 Antibody - Chromatography?
Get this test done one to three months after you think you may have been exposed to the virus (the average time for the antibody to be detected is two to eight weeks after exposure to the virus); once a year if you are at increased risk of being exposed to the virus; when your doctor thinks that your signs and symptoms may be due to HIV; before becoming pregnant or when you are pregnant.
Why is HIV 1 And 2 Antibody - Chromatography done?
To screen for and diagnose HIV infection 
If you are pregnant or planning to get pregnant  
If you are diagnosed with Hepatitis B, C, Tubercolosis or any other sexually transmitted disease

Annual screening is advised for those who are at high risk for HIV infection like having a HIV positive sex partner, moltiple sexual partners, homosexual people, sharing needles
Preparation for HIV 1 And 2 Antibody - Chromatography
No special preparation required
Sample Type for HIV 1 And 2 Antibody - Chromatography
The sample type collected for HIV 1 And 2 Antibody - Chromatography is: Blood
---
Interpreting HIV 1 And 2 Antibody - Chromatography results
Interpretations
A negative HIV antibody test usually indicates that a person does not have HIV infection. A negative test only means that their is no evidence of disease at the time of the test. The HIV antibody tests does not detect an HIV infection soon after exposure, before the development of antibodies. Most people produce detectable levels of antibody 3 to 12 weeks after exposure. If someone is screened with an HIV antibody test too soon, the result may be negative despite the fact that the person is infected. For those who are at increased risk of HIV infection, it is important to get this screening test done frequently to check for possible exposure to the virus 
If someone tests positive on both the initial screening and supplemental testing, then that person is considered to be infected with HIV



Provided By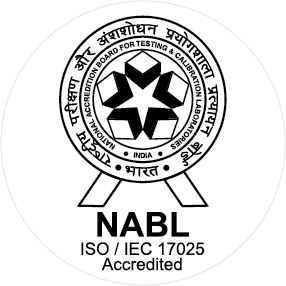 NABL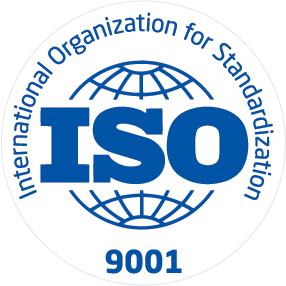 ISO
About Sahyadri Speciality Laboratory
Sahyadri Speciality Labs is committed to provide the highest quality of Medical Laboratory services. There is a continual effort to ensure that the staff of the lab understands the Quality Policy & all the quality documentation, as well as follows the Quality manual and implements the Quality System Procedures all the time. By employing QMS, the lab strives to achieve the highest standard of service to provide the most reliable results, nearest to the true value and at most competitive rates. The lab is committed to good & ethical professional practices giving highest priority to client's confidentiality and ensuring the reporting of the test values without any bias or influence. The lab implements the QMS so as to conform to ISO 15189:2007 and NABL 112 with the objective of Reducing reporting errors to the minimum, Minimizing customer complaints, Achieving maximum growth of the lab.
User Reviews about HIV 1 And 2 Antibody - Chromatography
Available at Other Labs