Hemoglobin (Hb) Electrophoresis by HPLC
Overview of Hemoglobin (Hb) Electrophoresis by HPLC
What is Hemoglobin (Hb) Electrophoresis by HPLC?
This assay is useful in the diagnosis of disorders associated with abnormal forms of hemoglobin like sickle cell anemia, thalassemia.
Sample Type
The sample type collected for Hemoglobin (Hb) Electrophoresis by HPLC is: Blood
Preparation for Hemoglobin (Hb) Electrophoresis by HPLC
No special preparation required
Why Get Tested for Hemoglobin (Hb) Electrophoresis by HPLC?
If you have signs or symptoms of hemolytic anemia like jaundice, fatigue, pale skin or splenomegaly 
If your complete blood count and peripheral smear indicate that you may have an abnormal form of hemoglobin 
It is commonly done as a part of newborn screening 
It may used for prenatal screening if a parent is at high risk 
---
What Results of Hemoglobin (Hb) Electrophoresis by HPLC mean?
Interpretations
         All the results should be carefully interpreted in correlation with the patient's signs and symptoms and other laboratory findings. 
Presence of high level of sickle cell hemoglobin (HbS ) on HPLC denotes either sickle cell trait or sickle cell anemia 
Increased levels of fetal hemoglobin (HbF) on HPLC is associated with beta thalassemia major. Sometimes, it can also be seen in sickle cell anemia 
High HbA2 levels are mostly associated with beta thalassemia minor or trait. Recent studies say that HbA2 level between 4 to 9% is diagnostic of beta thalassemia trait 
Other less common hemoglobins which can be detected are hemoglobin D, J, G, M etc.
Provided By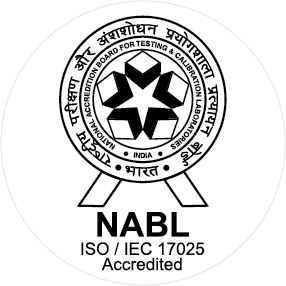 NABL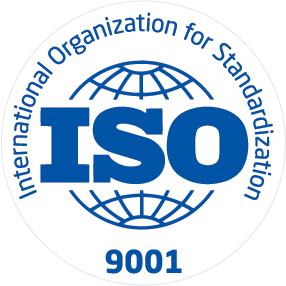 ISO
Sahyadri Speciality Labs is committed to provide the highest quality of Medical Laboratory services. There is a continual effort to ensure that the staff of the lab understands the Quality Policy & all the quality documentation, as well as follows the Quality manual and implements the Quality System Procedures all the time. By employing QMS, the lab strives to achieve the highest standard of service to provide the most reliable results, nearest to the true value and at most competitive rates. The lab is committed to good & ethical professional practices giving highest priority to client's confidentiality and ensuring the reporting of the test values without any bias or influence. The lab implements the QMS so as to conform to ISO 15189:2007 and NABL 112 with the objective of Reducing reporting errors to the minimum, Minimizing customer complaints, Achieving maximum growth of the lab.
Available at Other Labs