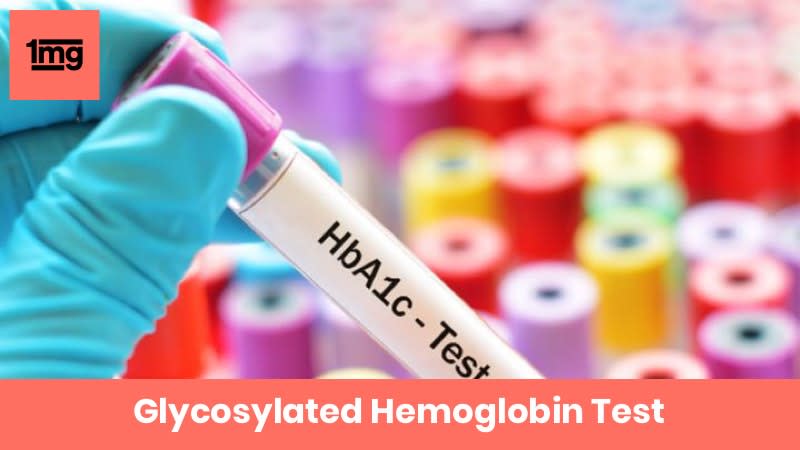 Overview of Glycosylated Hemoglobin
What is Glycosylated Hemoglobin?
Glycosylated Hemoglobin, also called Glycated Hemoglobin, Hemoglobin A1c, or HbA1c, refers to hemoglobin which is bound to glucose. Glycosylated Hemoglobin Test is performed to measure the percentage of glycosylated hemoglobin in blood which reflects the average blood glucose over a period of past two to three months (8 - 12 weeks).
Sample Type
The sample type collected for Glycosylated Hemoglobin is: Blood
Preparation for Glycosylated Hemoglobin
No special preparation required
Why Get Tested for Glycosylated Hemoglobin?
The Glycosylated Hemoglobin test is performed to:
Monitor Diabetes treatment efficacy by measuring glycosylated hemoglobin regularly 

Screen for Diabetes as part of regular health checkup, as well as in patients with high risk of developing diabetes

Diagnose and confirm diabetes in combination with other tests if blood sugar levels are high over a long period of time
Understand more about Glycosylated Hemoglobin
Hemoglobin is the protein found in Red Blood Cells and is responsible for transporting oxygen. Of the different types of hemoglobin, Hemoglobin A is predominant. With elevation of blood sugar levels, some glucose binds spontaneously to Hemoglobin A (this binding is called Glycosylation or Glycation) and remains bound for the complete lifetime of the RBC, which is 120 days normally. Higher the level of glucose in the blood, greater is the amount of it binding to Hemoglobin A. Hemoglobin A1c is the dominant form of Glycated Hemoglobin. As RBCs die and are replaced, Hemoglobin A1c is cleared and slowly replaced with non-glycosylated hemoglobin. Measurement of HbA1c level over a period of time gives an indication of the level of glucose in the blood over the specified period of time. This helps in the diagnosis of Diabetes and is useful for monitoring the effectiveness of measures taken to reduce blood sugar levels.
---
What Results of Glycosylated Hemoglobin mean?
Interpretations
Normal: Below 5.7% (39 mmol/mol approx.)
Prediabetic: 5.7% - 6.4% (39 to 46 mmol/mol approx.)
Diabetic: Above 6.5% (above 48 mmol/mol approx.)
Less than 5.7% Glycated Hemoglobin indicates normal levels of blood sugar. Increased risk of developing Diabetes is found in Prediabetic patients with blood sugar level between 5.7% and 6.4%. Patients with a HbA1c level greater than 6.5% are usually diagnosed with Diabetes.
---
Patient Concerns about Glycosylated Hemoglobin
Frequently Asked Questions about Glycosylated Hemoglobin
Q. How is this test performed?
This test is performed on a blood sample. A syringe with a fine needle attached is used to withdraw blood sample from a blood vessel in your arm generally from the inner side of the elbow area. The doctor, nurse or the phlebotomist will tie an elastic band around your arm which will help the blood vessels to swell with blood and hence makes it easier to withdraw blood. You may be asked to tightly clench your fist. Once the veins are clearly visible, the area is cleaned with an antiseptic solution and then the needle is inserted into the blood vessel to collect the sample. You may feel a tiny pinprick during the procedure. Blood sample once collected is then sent to the laboratory.
Q. Is there any risk associated with this test?
There is no risk associated with the test. However, as this test involves a needle prick to withdraw the blood sample, rarely, a patient may experience increased bleeding, hematoma (blood collection under the skin) formation, bruising or infection at the site of needle prick.
Provided By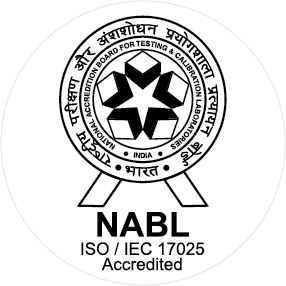 NABL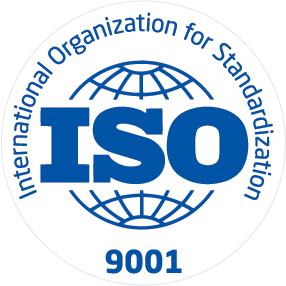 ISO
Sahyadri Speciality Labs is committed to provide the highest quality of Medical Laboratory services. There is a continual effort to ensure that the staff of the lab understands the Quality Policy & all the quality documentation, as well as follows the Quality manual and implements the Quality System Procedures all the time. By employing QMS, the lab strives to achieve the highest standard of service to provide the most reliable results, nearest to the true value and at most competitive rates. The lab is committed to good & ethical professional practices giving highest priority to client's confidentiality and ensuring the reporting of the test values without any bias or influence. The lab implements the QMS so as to conform to ISO 15189:2007 and NABL 112 with the objective of Reducing reporting errors to the minimum, Minimizing customer complaints, Achieving maximum growth of the lab.
Available at Other Labs