Differential leucocyte Count
Overview of DLC
Why is DLC done?
As a part of complete blood count (CBC) or routine health examination 
If you have signs or symptoms of infection or inflammation like fever, chills, body aches, headaches

 




Preparation for DLC
No special preparation required
Sample Type for DLC
The sample type collected for Differential leucocyte Count is: Blood
---
Interpretations
High neutrophil count (neutrophilia) can be seen in acute bacterial infections, inflammation, burns while lower values (neutropenia) may be seen in aplastic anemia, autoimmune disorders, drug reactions or chemotherapy 
High lymphocyte count (lymphocytosis) may be seen in acute viral infections, tuberculosis, lymphocytic leukemia while lower values (lymphopenia) may be seen in bone marrow damage, aplastic anemia, autoimmune disorders 
High monocyte count (monocytosis) may be seen in chronic infections like tuberculosis, bacterial endocarditis, collagen vascular disorders, inflammatory bowel diseases while lower values may be seen in bone marrow damage 
High eosinophil count (eosinophilia) can be seen in asthma, allergies, drug reactions, parasitic infections, while lower levels are rare and medically insignificant 
High basophil count (basophilia) may be seen in chronic myeloid leukemia (CML) while lower levels are medically insignificant

 




---
Tests Included in Differential leucocyte Count
(6 tests)
Differential Eosinophil Count

Differential Neutrophil Count

Differential Monocyte Count

Differential Granulocyte Count

Differential Lymphocyte Count

Differential Basophil Count
Provided By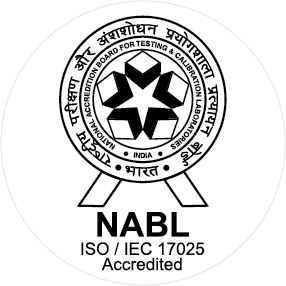 NABL
About Likhitha Diagnostics & Speciality Lab
We are a team of dedicated doctors and health care professionals with extensive experience and commitment to provide quality diagnostic services. Offering a comprehensive range of tests, usage of latest technologies and steadfast commitment to quality procedures has established us as a benchmark for excellence and reliability.
Available at Other Labs