Chlamydia Trachomatis IgG
This test is for
Male, Female
Test Preparation
No special preparation required
Overview
---
What is Chlamydia Trachomatis IgG?
Chlamydia trachomatis is implicated in a wide variety of infections in humans. It is a common cause of Non-gonococcal urethritis and Cervicitis. In females it causes Pelvic Inflammatory disease, Salpingitis & Endometritis. In males it leads to Epididymitis & Reiter's syndrome. Lymphogranuloma venereum (LGV) is a sexually transmitted infection caused by Chlamydia trachomatis. It can also cause ophthalmologic infections like Trachoma and Inclusion Conjuctivitis

---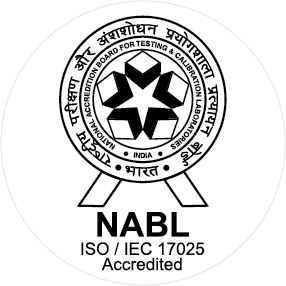 NABL
We are a team of dedicated doctors and health care professionals with extensive experience and commitment to provide quality diagnostic services. Offering a comprehensive range of tests, usage of latest technologies and steadfast commitment to quality procedures has established us as a benchmark for excellence and reliability.
Know More