This test is for
Male, Female
Test Preparation
No special preparation required
Overview
---
What is Brucella Antibody, Total?
Brucellosis is caused by gram negative bacillus of genus Brucella either by direct contact or by ingestion of meat or milk. In cases of suspected Brucellosis, this assay assists in the diagnosis and plays a supplementary role to routine culture.

---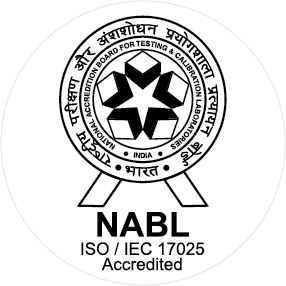 NABL
We are a team of dedicated doctors and health care professionals with extensive experience and commitment to provide quality diagnostic services. Offering a comprehensive range of tests, usage of latest technologies and steadfast commitment to quality procedures has established us as a benchmark for excellence and reliability.
Know More