What is Barbiturates, Urine?
This assay is useful in detecting drug abuse to Barbiturates which are commonly used as Downers to induce sleep after Amphetamine or Cocaine induced & High; As most Barbiturates are fast acting, their presence indicates use within the past 3 days except Phenobarbital which has a longer half life and its presence in urine indicates drug usage within the last 30 days
Sample Type
The sample type collected for Barbiturates, Urine is: Urine
Preparation for Barbiturates, Urine
No special preparation required
Provided By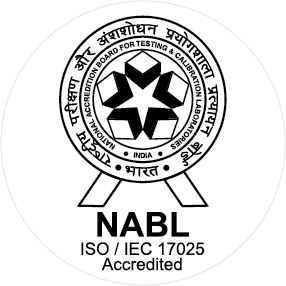 NABL
We are a team of dedicated doctors and health care professionals with extensive experience and commitment to provide quality diagnostic services. Offering a comprehensive range of tests, usage of latest technologies and steadfast commitment to quality procedures has established us as a benchmark for excellence and reliability.
Available at Other Labs