Acid Fast Susceptibility - 10 drugs
Acid Fast Susceptibility - 10 drugs Test Includes 10 tests
View All
You need to provide
Sputum
This test is for
Male, Female
Test Preparation
No special preparation required
Overview
---
What is Acid Fast Susceptibility - 10 drugs?
Susceptibility testing plays a very important role because of
developing antifungal resistance and intrinsic resistance of certain candida
species to antifungal agents like Amphotericin B, Fluconazole, Voriconazole, 5-
Fluorocytosine & Caspofungin.

Tests Included
(10 tests)
---
---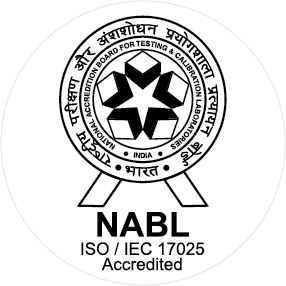 NABL
We are a team of dedicated doctors and health care professionals with extensive experience and commitment to provide quality diagnostic services. Offering a comprehensive range of tests, usage of latest technologies and steadfast commitment to quality procedures has established us as a benchmark for excellence and reliability.
Know More