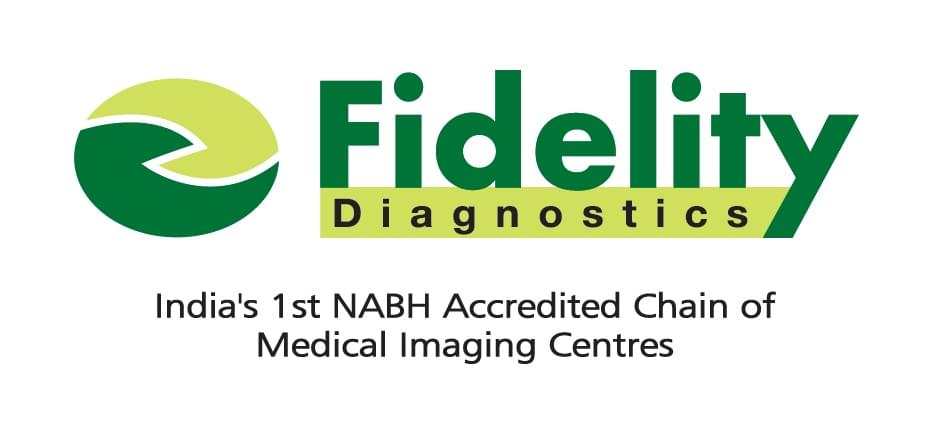 Fidelity Diagnostics Pvt Ltd. Lab Tests and Health Checkup Packages in Pune

ISO
NABH
Fidelity Diagnostics Private Limited' has a strong focus on providing high tech medical imaging and diagnostics services (MRI, CT, USG, Doppler etc) so as that enable early detection and treatment of various diseases and disorders. The diagnostic centers of Fidelity are equipped with high-end medical equipment and managed by highly qualified, research oriented and experienced medical doctors. This ensures excellence and accuracy in diagnostics, which is the cornerstone of our service. Fidelity Diagnostics has got accreditation from NABH (National Accreditation Board of Hospitals and Healthcare Providers), which is the Apex body under Quality Council of India, governing and assessing the quality of services of hospitals and diagnostic centers in India. Ours is the 1st chain of Diagnostic Centers in India to get this prestigious accreditation. Our centers feature huge waiting area in an upscale serene environment and all the diagnostic services in Radiology, Cardiology and Pathology under one roof. Fidelity Diagnostics has always been at the forefront of technology, using the latest top-of-the-line equipments and exacting quality standards to deliver "higher standards in health care.
Lab Name:
Fidelity Diagnostics Pvt Ltd.
Lab Address:
Ground Floor, DSR Estate , Raskar Nagar, Behind Brand Factory, B T Kawade Road - Wanowrie Pune.
411007
Lab Registration Status: Private Limited Company
Lab Contact Number: 7798379000
Fidelity Diagnostics Pvt Ltd. Lab Tests in Pune