Overview of Whole Body Wellness
How Whole Body Wellness helps you?
Due to the growing modernisation, the incidence of lifestyle related diseases like hypertension, diabetes, heart disease etc is increasing at an exponential rate. More and more young people are also being affected by these disorders these days. We at 1 mg care for you and have come up with a unique one of its kind package which does comprehensive health evaluation at an early age. This package screens for the most common diseases like diabetes mellitus, heart, kidney, liver and thyroid. Don't miss this great opportunity and get yourself tested today. Prevention is always better than cure.
Precautions
Do not eat or drink anything other than water for 8-12 hours before the test.
Package Tests Included in Whole Body Wellness
(70 tests)
Nucleated Red Blood Cells

Mean Corpuscular Hemoglobin

Mean Corpuscular Hemoglobin Concentration

Platelet Distribution Width

Red Cell Distribution Width

Total Cholesterol/ HDL Cholesterol Ratio

HDL / LDL Cholesterol Ratio

Urine Routine & Microscopy

(includes 9 tests)

Nitrite

Leucocytes

Urobilinogen

Ketone

Pus Cell

Epithelial Cell

Crystals

RBCs Urine

Protein Urine

Liver Function Test

(includes 10 tests)

Gamma Glutamyl Transferase

Aspartate Aminotransferase

Alanine Transaminase

Bilirubin (Total, Direct and Indirect) (includes 3 tests)

Protein Total (includes 3 tests)

Alkaline Phosphatase

Kidney Function Test

(includes 6 tests)

BUN/Creatinine Ratio

Urea

Blood Urea Nitrogen

Urea / Creatinine Ratio

Creatinine

Uric Acid

Lipid Profile

(includes 5 tests)

Cholesterol - HDL

Cholesterol - LDL

Cholesterol - Total

Very Low Density Lipoprotein

Triglycerides

Complete Blood Count

(includes 24 tests)

RDW SD

Mean Corpuscular Volume

Mean Corpuscular Hemoglobin

Mean Corpuscular Hemoglobin Concentration

Mean Platelet Volume

Red Cell Distribution Width

Red Blood Cell Count

Absolute Monocyte Count

Packed Cell Volume

Platelet Count

Hemoglobin

Total Leucocyte Count

Absolute Leucocyte Count (includes 6 tests)

Differential leucocyte Count (includes 6 tests)

Thyroid Stimulating Hormone
Whole Body Wellness Provided By Niramaya Pathlabs Pvt Ltd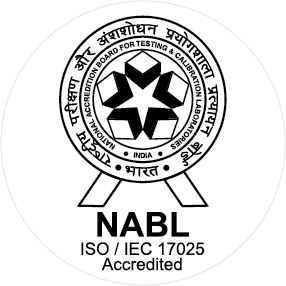 NABL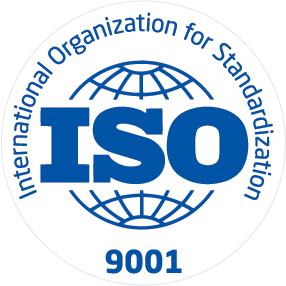 ISO
About Niramaya Pathlabs Pvt Ltd
Niramaya Healthcare is an elite Pathology and Wellness service provider with presence in the National Capital Region of Delhi. It was started by a group of professionals with the motto of "Affordable, Accurate and Accredited pathology at your footstep". Niramaya Healthcare has gone beyond the concept of ´need based´ testing by promoting the concept of Preventive Healthcare. The health packages offered by Niramaya are based on what the people need and not what sells in the market. Niramaya Healthcare ensures that every test conducted is of highest quality. The team of Niramaya is committed to ensuring an amazing Customer experience and firmly believes in the philosophy of "Sarve Santu Niramaya"
User Reviews about Whole Body Wellness