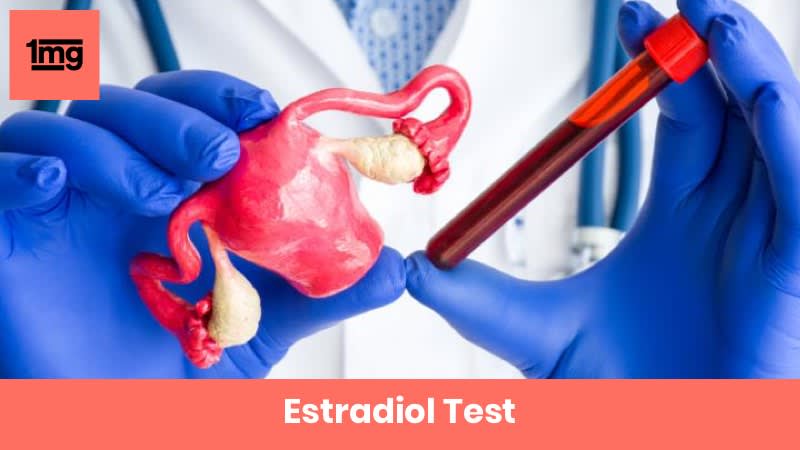 Overview of Estradiol Test
What is Estradiol Test?
Estradiol is primarily a female sex hormone and is mainly produced by the ovaries. It is also produced by the breasts, adrenal glands and placenta during pregnancy. In males, it is produced in very small amounts by the testes and plays a role in development and growth of bone. In females, it plays an important role in the growth and development of the sex organs which includes: uterus, fallopian tubes, breasts, and vagina. It also plays an important role in regulating the distribution of body fat and to maintain the bone and joint health. The estradiol test measures the levels of estradiol in the blood and is also known as the E2 test.
Sample Type
The sample type collected for Estradiol Test is: Blood
Preparation for Estradiol Test
No special preparation required
Why Get Tested for Estradiol Test?
To diagnose hypogonadism (production of fewer sex hormones) in females

To evaluate the cause of oligomenorrhea (infrequent menstruation) and irregular menstruation in females

To evaluate the cause of feminization in males like gynecomastia (enlarged breasts)

To evaluate the cause of precocious (early) and delayed puberty in females

To evaluate the symptoms of menopause like abnormal vaginal bleeding

To monitor follicle development in case of infertility in women

To monitor treatment in case of hormone replacement therapy taken by postmenopausal women

To evaluate the lack of secondary sexual features, lack of muscle mass, delayed puberty in males

Understand more about Estradiol Test
Estradiol is a form of estrogen hormone which plays an important role in the function and development of reproductive organs and in the formation of secondary sex characteristics in females. It regulates the menstrual cycle in women along with progesterone. Other functions of estrogen along with progesterone include the growth of breasts and uterus. Estrogen hormone is also found in men. It plays role in growth and metabolism in both males and females. In men, estradiol is produced in testicles while in pre-menopausal women it is produced in ovaries. In postmenopausal women, estradiol is converted to estrone. Estradiol is present in high levels in non-pregnant and pre-menopausal women. Depending upon the age of the women and her reproductive status the values of estradiol varies. It is considered to be one of the good markers as regards to ovarian function.
At birth the levels of estradiol are high but the levels fall within a few days and become minimal during early childhood. As the puberty approaches the levels of estradiol rise. During the menstrual cycle, its levels vary depending upon which phase of the menstrual cycle is ongoing. During menopause, the levels of estradiol fall as the production by ovaries decreases.
---
What Results of Estradiol Test mean?
Interpretations
High levels of Estradiol may indicate:
Puberty before time (precocious puberty) in girls

Ovarian Tumors in females

Tumors of adrenal glands in men and women

Gynecomastia (enlarged breasts) in men

Testicular tumors

Delayed puberty in males

Hyperthyroidism in men and women

Cirrhosis in men and women
Low levels of Estradiol may indicate:
Hypopituitarism

Hypogonadism in females (the abnormal function of ovaries)

Following menopause

Conditions in which female sexual characteristics are underdeveloped like Turner's Syndrome
---
Patient Concerns about Estradiol Test
Frequently Asked Questions about Estradiol Test
Q. How is this test performed?
This test is performed on a blood sample. A syringe with a fine needle attached is used to withdraw blood sample from a blood vessel in your arm generally from the inner side of the elbow area. The doctor, nurse or the phlebotomist will tie an elastic band around your arm which will help the blood vessels to swell with blood and hence makes it easier to withdraw blood. You may be asked to tightly clench your fist. Once the veins are clearly visible, the area is cleaned with an antiseptic solution and then the needle is inserted into the blood vessel to collect the sample. You may feel a tiny pinprick during the procedure. Blood sample once collected is then sent to the laboratory.
Q. Is there any risk associated with this test?
There is no risk associated with the test. However, as this test involves a needle prick to withdraw the blood sample, rarely, a patient may experience increased bleeding, hematoma (blood collection under the skin) formation, bruising or infection at the site of needle prick.
Provided By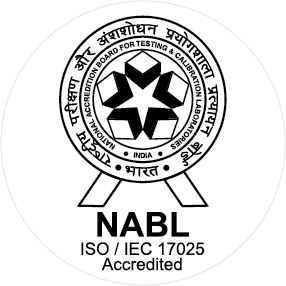 NABL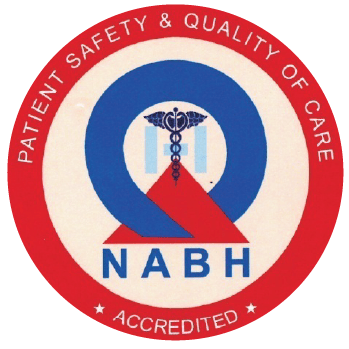 NABH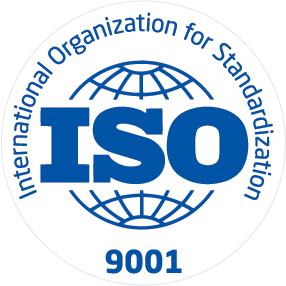 ISO
MDRC is the pioneer in the field of imaging and pathology in the city. At a time when the healthcare of Gurgaon was in its infancy, MDRC started its operations from the New Railway Road in the year 1985. The journey which started with an X-Ray machine has reached a stage where MDRC today is in top league in terms of the range and quality of diagnostic facilities with more then 2500 tests done in house. There are two independent fully equipped centres located across the highway at New Railway Road in main city and one in Sector - 44 near HUDA city centre. Both the centres are spacious and have complete range of diagnostic facilities in fields of radiology, cardiology, pathology and general health. The experience and patient loyalty gained over the last 30 years has made us the number one diagnostic facility in the state of Haryana and NCR. It is because of our dedicated Doctors and high end equipments which help us solve the diagnostic dilemma in complicated cases that we get patients from all over Haryana and the NCR region as well as international patients. Our doctors bring with them highest level of knowledge and experience in their respective fields. The paramedical staff is highly qualified, well trained and motivated to deliver the best experience to our patients. The other support staff is caring and passionate about their work in order to achieve complete patient satisfaction. Modern diagnostics has expanded its facilities by running the diagnostic services at many other hospitals in the city. The footprint is expanding and now we have crossed national boundaries and have facility in Nepal and will soon extended our facility in more countries.
Available at Other Labs