Anti Nuclear Antibody
(ANA)
Anti Nuclear Factor (ANF)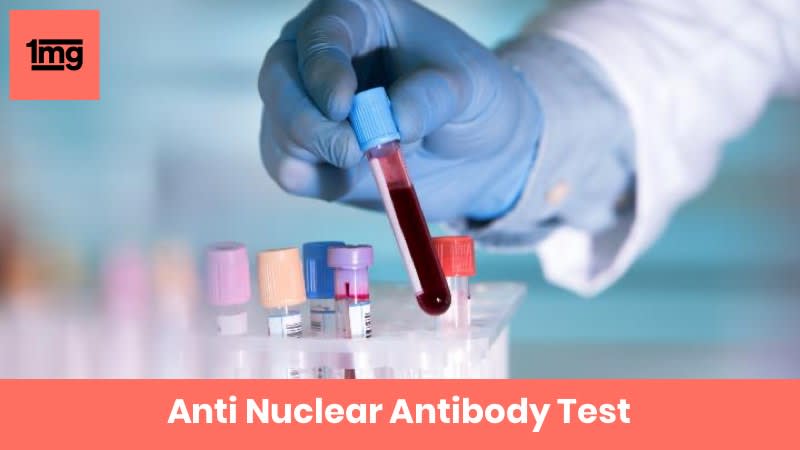 Overview of ANA
What is ANA?
Antinuclear antibodies (ANA) are antibodies produced by the immune system of the body against protein markers found in the nucleus of its own cells. The Antinuclear Antibody Test screens for the presence of antinuclear antibodies (ANA) in blood.
Why is ANA done?
The Antinuclear Antibody Test is performed:

·  To determine the presence of an autoimmune disease like Systemic Lupus Erythematosus (SLE)
·   To evaluate the possible presence of autoimmune Connective Tissue Disorders (CTDs) other than SLE such as Polymyositis, Scleroderma, Sjögren's syndrome etc.
What does ANA Measure?
The immune system of the body is responsible for differentiating between the body's own cells and foreign cells, like pathogens. Once the foreign cells are identified, they are then targeted and destroyed. In autoimmune disorders, the immune system of the body is unable to recognize certain cells as the body's own cells and starts an immune response against them which results in their destruction. The recognition of 'self' and 'non-self' cells is mediated by certain proteins present on the surface of cells or inside them. When the immune system identifies a cell as foreign or 'non-self', it produces antibodies against these cells to destroy them. Antibodies produced in an autoimmune disease are called autoantibodies.
Antinuclear antibodies (ANA) are autoantibodies that are produced against protein markers present in the nucleus of certain cells of the body. They are produced in a number of autoimmune diseases but are most commonly produced in Systemic Lupus Erythematosus (SLE).
The Antinuclear Antibody Test can be performed either by Immunoassay method (ELISA) or Indirect Fluorescent Antibody (IFA) method to detect ANA in blood. Both these tests may be used by some laboratories together: the Immunoassay method (ELISA) screens for the presence of antinuclear antibodies, and IFA method subsequently confirms the positive or equivocal Immunoassay results.
ANA by Immunoassay method (ELISA) utilizes a mixture of known anti-nuclear antigens and is fairly simple to perform, can be automated and provides fairly objective results.
Preparation for ANA
No special preparation required
Sample Type for ANA
The sample type collected for Anti Nuclear Antibody is: Blood
---
Interpretations
Results are provided as positive/negative or with an index value against a cutoff value.
A positive ANA test can also be seen in healthy individuals, particularly the elderly or in diseases other than Connective Tissue Disorders (CTD), where it has no diagnostic value.
---
Answers to Patient Concerns & Frequently Asked Questions (FAQs) about ANA
Frequently Asked Questions about Anti Nuclear Antibody
Q. How is this test performed?
This test is performed on a blood sample. A syringe with a fine needle is used to withdraw blood sample from a blood vessel in your arm generally from the inner side of the elbow area. The doctor, nurse or the phlebotomist will tie an elastic band around your arm which will help the blood vessels to swell with blood. This makes it easier to withdraw blood. You may be asked to tightly clench your fist. Once the veins are clearly visible, the area is cleaned with an antiseptic solution and then the needle is inserted into the blood vessel to collect the sample. You may feel a tiny pinprick during the procedure. Blood sample once collected is then sent to the laboratory.
Q. Is there any risk associated with this test?
There is no risk associated with the test. However, since this test involves a needle prick to withdraw the blood sample, in very rare cases, a patient may experience increased bleeding, hematoma formation (blood collection under the skin), bruising or infection at the site of needle prick.
Q. Is there any preparation required before the test?
Inform the doctor about the medications you may be taking. No other specific preparations are usually required before this test.
Q. What factors can falsely affect the test results?
The Antinuclear Antibody Test can be affected by a number of factors including: · Certain medications like procainamide, hydralazine, phenytoin, etc. · Old age · Long-term infection · Viral infection
Q. What additional tests can be prescribed by your doctor in case the result of ANA test is not normal?
Additional tests that may be prescribed in case of abnormal Antinuclear Antibody test result are: · Extractable Nuclear Antigen (ENA) Panel Test · Anti-dsDNA Antibody Test · Anti-Centromere Antibody Test · Anti-Histone Antibody Test · Anti-Smooth Muscle Antibody Test
Q. What is Systemic Lupus Erythematosus?
Systemic Lupus Erythematosus or SLE is a chronic autoimmune disease which shows severe symptoms alternating with mild symptoms in phases. Common symptoms of SLE include: · Red skin rash shaped like a butterfly across the face · Increased sensitivity towards light · Pain and inflammation in the joints · Muscle pain · Fatigue and weakness · Hair loss · Anemia · Raynaud's Phenomenon (fingers tingling and turn blue or white) Further symptoms may appear specific to the organ system targeted by the immune system.
Provided By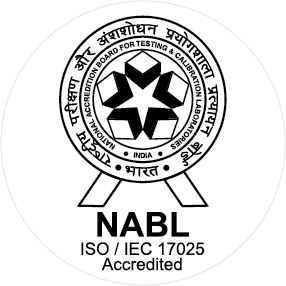 NABL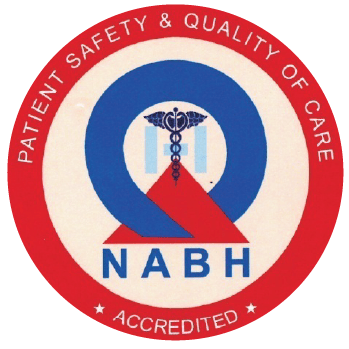 NABH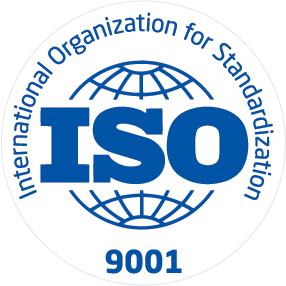 ISO
MDRC is the pioneer in the field of imaging and pathology in the city. At a time when the healthcare of Gurgaon was in its infancy, MDRC started its operations from the New Railway Road in the year 1985. The journey which started with an X-Ray machine has reached a stage where MDRC today is in top league in terms of the range and quality of diagnostic facilities with more then 2500 tests done in house. There are two independent fully equipped centres located across the highway at New Railway Road in main city and one in Sector - 44 near HUDA city centre. Both the centres are spacious and have complete range of diagnostic facilities in fields of radiology, cardiology, pathology and general health. The experience and patient loyalty gained over the last 30 years has made us the number one diagnostic facility in the state of Haryana and NCR. It is because of our dedicated Doctors and high end equipments which help us solve the diagnostic dilemma in complicated cases that we get patients from all over Haryana and the NCR region as well as international patients. Our doctors bring with them highest level of knowledge and experience in their respective fields. The paramedical staff is highly qualified, well trained and motivated to deliver the best experience to our patients. The other support staff is caring and passionate about their work in order to achieve complete patient satisfaction. Modern diagnostics has expanded its facilities by running the diagnostic services at many other hospitals in the city. The footprint is expanding and now we have crossed national boundaries and have facility in Nepal and will soon extended our facility in more countries.
Available at Other Labs