Malarial Parasite Identification
Test Results & Interpretations
Overview of Malarial Parasite Identification
Test Description
Malaria is a life threatening disease that is typically transmitted through bite of an infected Anopheles mosquito. Peripheral smear examination is done to diagnose malarial parasite. For making a peripheral smear, a drop of blood is applied to and spread on a glass slide. It is then stained with a special stain and examined under the microscope to identify the different types of malarial parasite. Typically, two thick and two thin smears are prepared. These tests are currently the gold standard for malaria detection and identification. All four variants of malarial parasite i.e. Plasmodium Vivax, Plasmodium Ovale, Plasmodium Malariae and Plasmodium Falciparum can be identified.
Why Get Tested
If you have signs or symptoms suggestive of malaria like fever with shaking chills, headaches, nausea, vomiting, diarrhea, profuse sweating, headache
As a part of fever panel 
Precautions
No special preparation required
---
What Results of Malarial Parasite Identification mean?
Interpretations
Thick smears are 20 to 40 times more sensitive than thin smears for screening of malarial parasite i.e. whether malarial parasite is present or not 
Thin smears allow for the detection or identification of malaria species 
Four different types of malarial parasite can be identified on the peripheral smear. These include Plasmodium vivax, Plasmodium Falciparum, Plasmodium Malariae and Plasmodium ovale 
Three different stages of the parasite can be identified. They include ring forms, schizonts and gametocyte
The presence of malarial parasite on the smear indicates infection with malaria 
A negative test does not rule out malaria. Repeat tests may have to be done in all doubtful cases. 
Provided By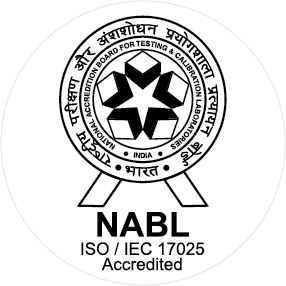 NABL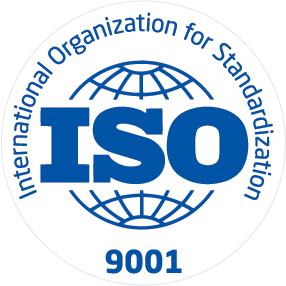 ISO
Gen-X Diagnostics is a unit of ARA Healthcare Pvt. Ltd. founded by leading applied research scientist Dr. Rama Mukherjee. Gen-X specializes in the field of molecular diagnostics, focusing on the development of genetic, biological and molecular diagnostic services. It is one of the first of its kind R&D Company focusing on development of genetic, biological and molecular diagnostic services with an intention to assisting its global partners in shortening the cycle and lowering the cost of drug discovery and development by providing cost effective and efficient co-development and outlicencing solution. Gen X Diagnostics is a unique leading Molecular Diagnostics in India offering a wide range of tests for infectious diseases, transplantation medicine, prenatal diagnostics, cancer, genetic disorder, metabolic and hormonal disorders. Gen-X Diagnostics has started its diagnostics operation from Dec 2007. We do reflect a commitment to improving the lives through the delivery of innovative diagnosis and therapeutic products that enable and provide optimal care.
Available at Other Labs