What is CECT Dorso-Lumbar Spine?
Contrast Enhanced Computerized Tomography (CECT) of the Dorso-Lumbar spine is a diagnostic procedure in which a contrast material is injected either in the blood or directly into the cerebrospinal fluid, following which rotating beams of X-rays are used to create cross sectional images of the dorsal and lumbar regions of the vertebral column. These cross sectional images can then be used to create a complete three dimensional image of the dorsolumbar region of the spinal column in which the vertebral bones, intervertebral disks and the surrounding soft issues are clearly visible.
Why is CECT Dorso-Lumbar Spine done?
• To detect the cause of any unexplained back pain • To detect any fractures, inflammations, or infections of the vertebral bones not visible on a simple X-ray • To detect and diagnose the presence of herniated disk, which is the commonest cause of persisting back pain • To detect malformations or genetic defects during spinal development in children • To direct intervention procedures like fine needle biopsy • To detect any infection, injury or inflammation of the soft tissues like muscle, and ligaments of the spine • To diagnose any suspected infection, osteoporosis, deformities or abnormal growth of the bones and arthritis (inflammation of the joints)
Preparation for CECT Dorso-Lumbar Spine
Pregnant women should inform their doctor (and x-ray technician) as the radiations may affect the fetus. If needed, precautions can be taken to lower the radiation exposure to the fetus.

Get the blood urea and creatinine test done to evaluate kidney function and to ensure safety of contrast before taking up the procedure.

Depending on the area to be imaged, you may be asked to wear a hospital gown at the time of the scan.
Provided By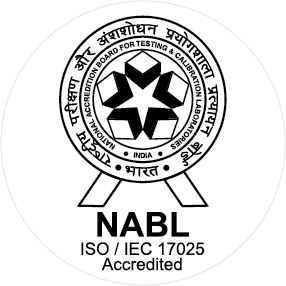 NABL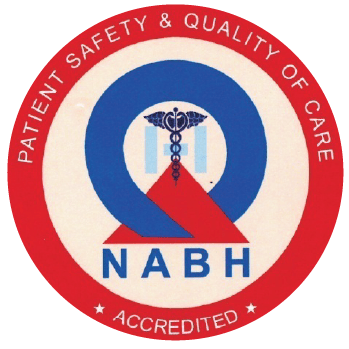 NABH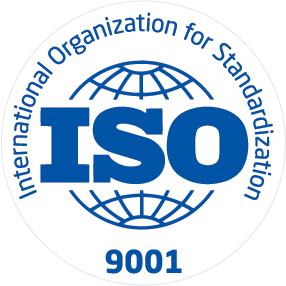 ISO
About Gagan Pathology & Imaging Centre
Gagan Pathology Centre has successfully developed itself into a centre of excellence in the field of laboratory medicine by adopting latest techniques, inducting highly skilled professionals and introducing latest state of the art analyzers from USA, Germany, France and Japan. Dr. Garg ensures that QUALITY exists at all stages of testing: right from collection of samples to final release of the report. Consultants and technical staff are encouraged to upgrade their existing knowledge and expertise by regular in-service training workshops and sessions. Efforts are also made to keep Clinicians informed about latest additions in the laboratory and development in the field of diagnostics through interaction with them in various conferences and through Medical News Bulletins and Newsletters. Gagan Pathology Centre has received an International ISO 15189:2003 Accreditation from National Accreditation Board for Testing & Calibration Laboratories (NABL), Department of Science and Technology, Government of India. As of today the laboratory is accredited as per latest ISO 15189:2007 Standard.
Available at Other Labs