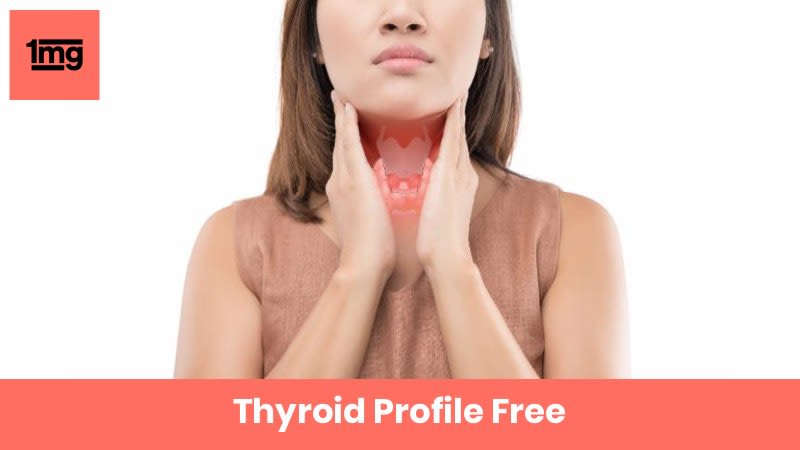 Overview of Thyroid Profile Free
What is Thyroid Profile Free?
The Thyroid Profile Free is a group of tests that are done together to detect or diagnose the thyroid diseases. It measures the levels of following three hormones in the blood: Thyroid Stimulating Hormone (TSH), Thyroxine (T4) - Free and TriIodothyronine (T3) - Free.
Why is Thyroid Profile Free done?
To diagnose any suspected thyroid disease (Hypothyroidism or Hyperthyroidism)

To monitor the patient's response to  thyroid diseases treatment

To investigate the cause of infertility
What does Thyroid Profile Free Measure?
The Thyroid Profile Free Test measures the levels of the following three hormones in the blood:
Thyroid Stimulating Hormone (TSH)
Thyroxine (T4) - Free
TriIodothyronine (T3) - Free

The thyroid gland (a small, butterfly-shaped gland located in front of the neck) secretes the following hormones:
Triiodothyronine (T3)
Thyroxine (T4)
Thyroid Stimulating Hormone (TSH) is a hormone secreted into the blood by Pituitary gland (a gland present in the brain). It directs thyroid gland to produce and release the thyroid hormones (T3 & T4) into the blood. The iodine from the food stimulates the thyroid gland to make the thyroid hormones.
The thyroid hormones regulates the growth and metabolism of the body. If the thyroid gland produces very high amounts of these hormones (T3 and T4), you may experience symptoms of weight loss, rapid heartbeat, tremors, sweating, anxiety, increased sensitivity towards heat, etc. and this is known as Hyperthyroidism.
The decreased production of thyroid hormones (T3 and T4) results in Hypothyroidism which may cause weight gain, fatigue, slow heart rate, increased sensitivity towards cold, depression, dry and thin hair, etc.
There is a feedback system in the body to maintain stable amounts of the thyroid hormones (T3 and T4) in the blood. When the levels of thyroid hormones decrease, the pituitary gland is stimulated to release TSH. High TSH in turn increases the release of T3 and T4 hormones from the thyroid gland and vice-versa.
T3 and T4 circulate in the blood in two forms:
1) Bound form - It is bound to proteins present in blood and this prevents it from entering the body tissues. The three main proteins in the blood that the thyroid hormones are bound to are albumin, transthyretin and Thyroxine-binding globulin (TBG), also called Thyroid hormone Binding Globulin (THBG).
2) Free form - It enters the body tissues where it is needed.
The total T3 or total T4 includes both the bound and the free forms circulating within the blood. Hence, thyroid hormones can be measured as Free T3, Total T3, Free T4 and Total T4.
The Thyroid Profile Free Test measures the free forms of T3 and T4 i.e. FT3 and FT4 along with TSH.

Preparation for Thyroid Profile Free
No special preparation required
Sample Type for Thyroid Profile Free
The sample type collected for Thyroid Profile Free is: Blood
---
Interpreting Thyroid Profile Free results
Interpretations
Low T4 and T3 along with a high TSH level indicates hypothyroidism. The most common cause of hypothyroidism is Hashimoto thyroiditis

High T4 and T3 along with low TSH indicate hyperthyroidism. The most common cause of hyperthyroidism is Graves' disease

Normal thyroxine T4 and T3 along with high TSH usually indicates mild or subclinical hypothyroidism

Normal T3 and T4 along with low TSH indicates mild or subclinical hyperthyroidism
Note: TSH levels show circadian variation (fluctuates during the 24-hour cycle), reaching peak levels between 2 - 4 am and are at low levels between 6-10 pm.
---
Answers to Patient Concerns & Frequently Asked Questions (FAQs) about Thyroid Profile Free
Frequently Asked Questions about Thyroid Profile Free
Q. What is Hyperthyroidism?
Hyperthyroidism is a condition in which the thyroid gland is overactive which leads to an increased production of thyroid hormones. Causes of hyperthyroidism include Graves' disease, multinodular goiter, thyroid nodules, toxic adenoma, inflammation of the thyroid gland, overconsumption of iodine, and excess of synthetic thyroid hormone. Diagnosis of this condition can help relieve the symptoms and prevent long-term complications.
Q. What are the symptoms of Hyperthyroidism?
Symptoms of Hyperthyroidism include: Rapid heartbeat (tachycardia) — commonly more than 100 beats/minute — irregular heartbeat (arrhythmia) or pounding of your heart (palpitations), sudden weight loss, nervousness, anxiety, irritability, tremor (usually a fine trembling in your hands and fingers), changes in menstrual patterns, increased sensitivity towards heat, changes in bowel patterns (especially more frequent bowel movements), an enlarged thyroid gland (goiter) which may appear as a swelling at the base of your neck, increased appetite, sweating, fatigue, muscle weakness, sleep disturbances, skin thinning, fine and brittle hair.
Q. What is Hypothyroidism?
Hypothyroidism, also known as underactive thyroid or low thyroid is a condition in which the thyroid gland does not produce enough thyroid hormones. It can be caused due to low levels of iodine intake in the diet or Hashimoto's thyroiditis (an autoimmune disease). Other less common causes that lead to hypothyroidism include previous treatment with radioactive iodine, injury to the pituitary gland, as a side-effect of certain medicines, previous thyroid surgery or improper functioning of thyroid gland since birth.
Q. What are the symptoms of Hypothyroidism?
Symptoms of Hypothyroidism include: Tiredness (fatigue), constipation, feeling cold, dry skin, weight gain, muscle weakness, decreased sweating, depression, slower heart rate, increased blood cholesterol levels, pain and stiffness in your joints, impaired memory, problems of infertility or menstrual changes, muscle stiffness, aches, and tenderness, hoarseness, puffy face, dry and thin hair.
Q. How is this test performed?
This test is performed on a blood sample. A syringe with a fine needle is used to withdraw blood from a blood vessel in your arm. The healthcare provider will tie an elastic band around your arm to make the blood vessels swell with blood. This makes it easier to withdraw blood. You may be asked to tightly clench your fist. Once the veins are clearly visible, the area is cleaned with an antiseptic solution and then the needle is inserted into the blood vessel to collect the sample. You will feel a tiny pinprick during the procedure. Blood sample once collected will then be sent to the laboratory.
Q. Is there any risk associated with this test?
There is no risk associated with the test. However, since this test involves a needle prick to withdraw the blood sample, in very rare cases, a patient may experience increased bleeding, hematoma formation (blood collection under the skin), bruising or infection at the site of needle prick.
Q. How can hyperthyroidism affect a pregnant woman and her baby?
An untreated hyperthyroidism during pregnancy can lead to miscarriage, premature birth, low birth weight of the baby, preeclampsia (a very high rise in blood pressure in late pregnancy), thyroid storm (a sudden, severe worsening of symptoms of hyperthyroidism) and congestive heart failure.
Q. How can hypothyroidism affect a pregnant woman and her baby?
An untreated hypothyroidism during pregnancy can cause preeclampsia (a very high rise in blood pressure in late pregnancy), anemia, miscarriage, low birth weight of the baby, stillbirth (death or loss of a baby before or during delivery) and rarely, congestive heart failure. These problems are noticed mostly as a result of severe hypothyroidism. The mother's thyroid hormones play an important role in the development of the baby's brain and nervous system. Untreated hypothyroidism, especially during the first trimester can cause low IQ and can hinder the baby's normal development.
Q. What are the causes of high TSH in a newborn?
Congenital hypothyroidism is an important cause of elevated thyroid-stimulating hormone (TSH) in newborns. Other causes of an elevated TSH level include transient hypothyroidism due to neonatal illness, premature birth, excess or deficiency of iodine. In case the mother has some underlying thyroid disease or is under medication which affects thyroid hormone levels, TSH levels could increase.
Q. Is there any preparation required before the test?
Inform the doctor about the medications you may be taking. No other specific preparations are usually required before this test.
---
Tests Included in Thyroid Profile Free
(2 tests)
Thyroid Stimulating Hormone
Provided By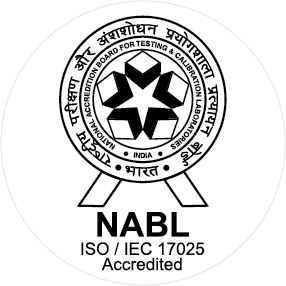 NABL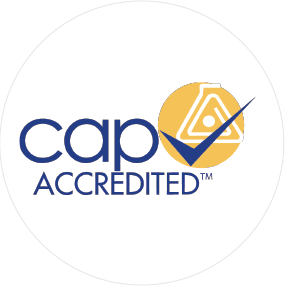 CAP
About SRL Limited
For over a hundred years, human pathology has been one of the keystones of medicine and rightly so at SRL, we offer our patients world-class Pathology services because their well-being is of the utmost importance to us. Pathology is quite simply the scientific study of the overall response of your body to any foreign influence, i.e., disease. Actually, we use this knowledge to diagnose & subsequently treat your ailment. What we basically do is carefully compare the normal structure and function of a human body (anatomy and physiology) to the abnormal structure and function we witness in an unwell human. Doing this is the most crucial phase & we take note of even the minutest details while adjudging the extent of your ailment because one slip can lead to an incorrect diagnosis, posing serious threat to your health. Our experts ensure that they are extremely careful while analyzing the samples. This is where our advanced technology chips in. SRL is proud to host state-of-the-art equipments based on the latest technology for a speedy and accurate result. We do not take any chances whatsoever with your health & well-being. Avail our Pathology services with no hesitation. You are always in good hands with SRL.
Available at Other Labs