Rheumatoid Factor - Quantitative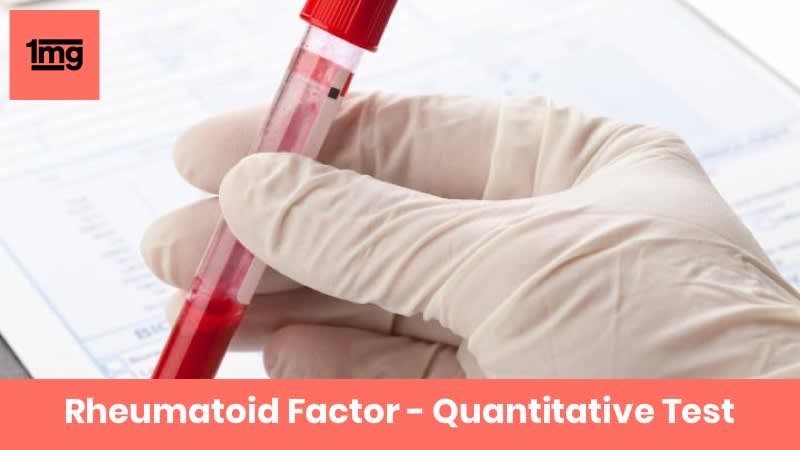 Overview of Rheumatoid Factor - Quantitative
What is Rheumatoid Factor - Quantitative?
Rheumatoid factor is an autoantibody which is produced by the body's immune system. Rheumatoid Factor (RF) - Quantitative test detects the levels of Rheumatoid Factor in the blood which helps in diagnosing autoimmune disorders like Rheumatoid arthritis. RF is an autoantibody that is produced by the body's immune system. It attacks body tissues considering them as foreign tissues. Presence of RF indicates that there is autoinflammatory and autoimmune activity going on in the body.
Sample Type
The sample type collected for Rheumatoid Factor - Quantitative is: Blood
Preparation for Rheumatoid Factor - Quantitative
No special preparation required
Why Get Tested for Rheumatoid Factor - Quantitative?
To diagnose rheumatic diseases such as Rheumatoid arthritis

To diagnose autoimmune diseases such as Sjogren's syndrome or Lupus Erythematosus

To diagnose chronic infections



Understand more about Rheumatoid Factor - Quantitative
Rheumatoid factor (RF) attacks healthy body tissues as it mistakes them for foreign body tissues. It is not found in healthy persons. The presence of RF means that the body has an autoimmune disease such as Rheumatoid arthritis. Symptoms of Rheumatoid arthritis include stiffness of joints especially in morning, pain in joints, underlying skin nodules, loss of bone and swelling of joints.   
---
What Results of Rheumatoid Factor - Quantitative mean?
Interpretations
High levels of Rheumatoid factor test indicates the high level of rheumatoid factor in the blood which is associated with Rheumatoid arthritis.
There are other conditions where RF test is positive that include:
Sjogren's syndrome

Systemic Lupus erythematosus

Inflammatory lung diseases

Chronic infections

Cancer

Mixed connective tissue diseases
---
Patient Concerns about Rheumatoid Factor - Quantitative
Frequently Asked Questions about Rheumatoid Factor - Quantitative
Q. How is this test performed?
This test is performed on a blood sample. A syringe with a fine needle attached is used to withdraw blood sample from a blood vessel in your arm generally from the inner side of the elbow area. The doctor, nurse or the phlebotomist will tie an elastic band around your arm which will help the blood vessels to swell with blood and hence makes it easier to withdraw blood. You may be asked to tightly clench your fist. Once the veins are clearly visible, the area is cleaned with an antiseptic solution and then the needle is inserted into the blood vessel to collect the sample. You may feel a tiny pinprick during the procedure. Blood sample once collected is then sent to the laboratory.
Q. Is there any risk associated with this test?
There is no risk associated with the test. However, as this test involves a needle prick to withdraw the blood sample, rarely, a patient may experience increased bleeding, hematoma (blood collection under the skin) formation, bruising or infection at the site of needle prick.
Provided By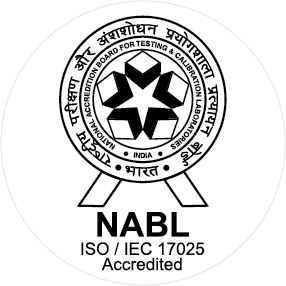 NABL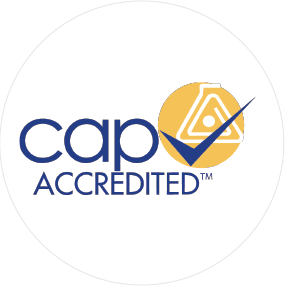 CAP
For over a hundred years, human pathology has been one of the keystones of medicine and rightly so at SRL, we offer our patients world-class Pathology services because their well-being is of the utmost importance to us. Pathology is quite simply the scientific study of the overall response of your body to any foreign influence, i.e., disease. Actually, we use this knowledge to diagnose & subsequently treat your ailment. What we basically do is carefully compare the normal structure and function of a human body (anatomy and physiology) to the abnormal structure and function we witness in an unwell human. Doing this is the most crucial phase & we take note of even the minutest details while adjudging the extent of your ailment because one slip can lead to an incorrect diagnosis, posing serious threat to your health. Our experts ensure that they are extremely careful while analyzing the samples. This is where our advanced technology chips in. SRL is proud to host state-of-the-art equipments based on the latest technology for a speedy and accurate result. We do not take any chances whatsoever with your health & well-being. Avail our Pathology services with no hesitation. You are always in good hands with SRL.
Available at Other Labs