Malarial Parasite Identification
Overview of Malarial Parasite Identification
What is Malarial Parasite Identification?
Malaria is a life threatening disease that is typically transmitted through bite of an infected Anopheles mosquito. Peripheral smear examination is done to diagnose malarial parasite. For making a peripheral smear, a drop of blood is applied to and spread on a glass slide. It is then stained with a special stain and examined under the microscope to identify the different types of malarial parasite. Typically, two thick and two thin smears are prepared. These tests are currently the gold standard for malaria detection and identification. All four variants of malarial parasite i.e. Plasmodium Vivax, Plasmodium Ovale, Plasmodium Malariae and Plasmodium Falciparum can be identified.
Why is Malarial Parasite Identification done?
If you have signs or symptoms suggestive of malaria like fever with shaking chills, headaches, nausea, vomiting, diarrhea, profuse sweating, headache
As a part of fever panel 
Preparation for Malarial Parasite Identification
A copy of valid government-issued identification card with the address is required.
Sample Type for Malarial Parasite Identification
The sample type collected for Malarial Parasite Identification is: Blood
---
Interpreting Malarial Parasite Identification results
Interpretations
Thick smears are 20 to 40 times more sensitive than thin smears for screening of malarial parasite i.e. whether malarial parasite is present or not 
Thin smears allow for the detection or identification of malaria species 
Four different types of malarial parasite can be identified on the peripheral smear. These include Plasmodium vivax, Plasmodium Falciparum, Plasmodium Malariae and Plasmodium ovale 
Three different stages of the parasite can be identified. They include ring forms, schizonts and gametocyte
The presence of malarial parasite on the smear indicates infection with malaria 
A negative test does not rule out malaria. Repeat tests may have to be done in all doubtful cases. 
Provided By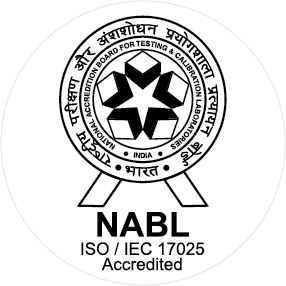 NABL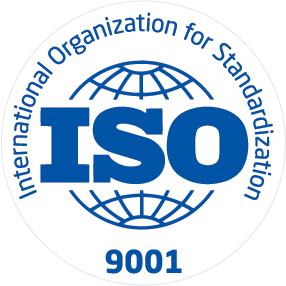 ISO
About General Diagnostics Pvt Ltd
General Diagnostics Pvt Ltd is a medical technology company and provider of high-end Preventive Screening and Diagnostic tests with a special focus on metabolomics. General Diagnostics Pvt Ltd is also a Technology Solution Provider to laboratories world-wide offering services based on high end chromatographic instruments. Since its inception about a decade ago, General Diagnostics Pvt Ltd has been continually evolving, transforming and thriving in this ever changing field through its innovations, operational efficiency, and creation of breakthrough solutions. General Diagnostics Pvt Ltd has to its credit the world's most comprehensive genetic metabolic screening test, in addition to several other preventive tests which help address health conditions like diabetes, weight problems, food intolerances, allergies and dysbiosis.
Available at Other Labs