Overview of Anti Mullerian Hormone
What is Anti Mullerian Hormone?
Anti Mullerian Hormone (AMH), also known as the Müllerian-inhibiting hormone (MIH) is a naturally produced hormone by the sex organs (testes in males and ovaries in females) that determine development and functioning of the reproductive organs. AMH levels may also indicate certain health conditions. The AMH Test measures the levels of Anti Mullerian Hormone or AMH in blood.
Sample Type
The sample type collected for Anti Mullerian Hormone is: Blood
Preparation for Anti Mullerian Hormone
No special preparation required
Why Get Tested for Anti Mullerian Hormone?
The AMH Test is performed:
·        To evaluate the functioning of the ovaries and female fertility (ovarian reserve of eggs) in adult women
·      To determine the external sex organs of an infant in case of ambiguous genitalia (a condition where the external sex organs are not clearly distinguishable into male or female)
·         To help in the diagnosis of Polycystic Ovarian Syndrome (PCOS)
·         To evaluate testicular functioning in infant males
·         To monitor treatment efficacy for some ovarian cancers
·      To determine the efficacy of assisted reproductive procedures like IVF (In Vitro Fertilisation)
Understand more about Anti Mullerian Hormone
Anti Mullerian Hormone or AMH is produced primarily by the testicles in males and the ovaries in females. AMH levels in blood determine and regulate a number of activities of the human reproductive system.

In the first few weeks of foetal development during pregnancy, the foetus has both the primordial male and female reproductive systems and can develop either as male or female. In genetic males, high amounts of AMH are secreted by the testicles, suppressing the formation and development of the female reproductive organs from Mullerian ducts (primordial female reproductive system), and encouraging the development of other male sex organs, which results in the development of a male child. Low or no AMH secreted in the genetically female foetus causes the formation and development of female reproductive organs from the Mullerian duct and a female child is developed. Abnormalities in AMH levels in the foetus may cause the formation of ambiguous genitalia.
After birth, AMH levels remain high in males till puberty, after which they fall slowly and tapers off. AMH levels in females remain low after birth till puberty. During puberty, AMH is secreted by the ovaries resulting in sharp increase in its levels which slowly fall throughout the female reproductive period and become very low to undetectable after menopause. AMH maintains a balance of the two important female reproductive hormones: Luteinizing Hormone (LH) and Follicle Stimulating Hormone (FSH), which regulate maturation and release of eggs from the ovaries along with other hormones. Hence, AMH levels during the female reproductive period serve as an indication of the ovarian reserve (number of remaining eggs that can mature fully and be released for reproduction), and hence fertility. It is also an indicator of the onset of menopause, especially in older women.
AMH can also be produced by ovarian cysts formed during PCOS, as well as by some types of ovarian tumors.
---
What Results of Anti Mullerian Hormone mean?
Interpretations
Males:
| | |
| --- | --- |
| Age | Blood AMH Level |
| Below 24 months | 14 to 466 ng/ml |
| 24 months to 12 years | 7.4 to 243 ng/ml |
| Above 12 years | 0.7 to 19 ng/ml |
Females:
| | |
| --- | --- |
| Age | Blood AMH Level |
| Below 24 months | Below 4.7 ng/ml |
| 24 months to 12 years | Below 8.8 ng/ml |
| 13 to 45 years | 0.9 to 9.5 ng/ml |
| Above 45 years | Below 1.0 ng/ml |
Results in the normal range indicate high fertility and ovarian reserve and a high chance of IVF success.
Results in the low normal range indicate low fertility and ovarian reserve and a reduced but fair chance of IVF success
Results in the very low range indicate a very low ovarian reserve and low chances of reproductive success with IVF.
High AMH levels are usually seen in PCOS and some AMH producing ovarian tumors.
Provided By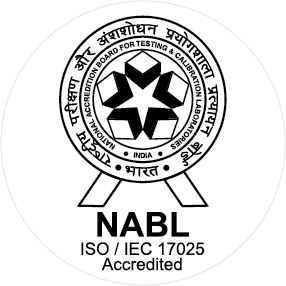 NABL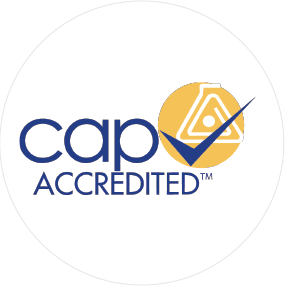 CAP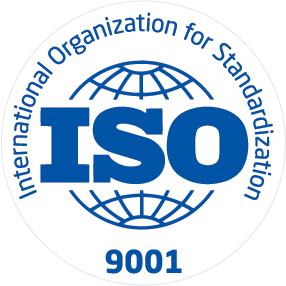 ISO
Thyrocare Technologies Limited is India's first and most advanced Totally Automated Laboratory having its strong presence in more than 2000 cities / towns in India and internationally. Thyrocare is India's first fully automated diagnostic laboratory with a focus on providing quality at affordable costs to laboratories and hospitals in India and other countries. Thyrocare operates with a Centralized Processing Laboratory (CPL) in Mumbai - India for esoteric tests; and Regional Processing Laboratory in major metro cities of India and other parts of Asia. We have focus on strong technologies, strong brands and strong systems that enable all laboratories to give their clients the best of science and technology at an affordable cost. With a belief that 'Quality' is the heart of any intelligent management, Thyrocare became one of the first Indian diagnostic laboratories to obtain internationally renowned quality accreditations like ISO 9001-2000 rating as early as 2001, which is now escalated to ISO 9001:2008; NABL (National Accreditation Board for Testing and Calibration Laboratories) in 2005 and CAP (College of American Pathologists) certification in 2007.
User Reviews
S
Sheetal Singhvi
Service was very excellent
H
Hemant
Best service. On time delivery if reports. They did what they said.