This test is for
Male, Female
Test Preparation
No special preparation required
Overview
---
What is Testosterone Free?
Total testosterone is the testosterone as measured in your blood while free testosterone is the testosterone which is not bound to sex hormone binding globulin. This test is used to detect abnormal testosterone level in males and females; in males to help diagnose the causes of erectile dysfunction; the inability of your partner to get pregnant; or premature or delayed puberty. In females, this test may be used to diagnose the cause of masculine physical features, infertility or polycystic ovarian syndrome.
Why is Testosterone Free done?
In boys,this test is ordered if they have symptoms of delayed puberty like lack of body hair, delayed growth of testes and penis, delayed development of muscle mass or early puberty 
In men, it is ordered for an infertility work up or when a man has decreased sex drive or erectile dysfunction 
In females, this test is ordered if she has irregolar or no menstrual periods, is having difficolty getting pregnant or appears to have male like features

 
Interpreting Testosterone Free results
---
Interpretations
A low testosterone level in males may be due to pituitary or hypothalamic disease, genetic disorders like Klinefelter syndrome 
A high testosterone level in males can indicate testicular tumors, adrenal tumors, early puberty 
In females, testosterone levels are normally low. Increased levels can indicate polycystic ovarian syndrome (PCOS), ovarian tumor, or congenital adrenal hyperplasia

 



Answers to Patient Concerns & Frequently Asked Questions (FAQs) about Testosterone Free
---
Frequently Asked Questions about Testosterone Free
Q. Are there any other conditions which can lead to abnormal testosterone levels?
Alcoholism and liver disease in males can decrease testosterone levels. Some drugs like steroids and androgen can also have the same effect.
---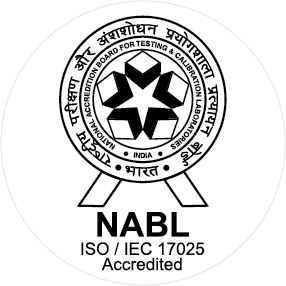 NABL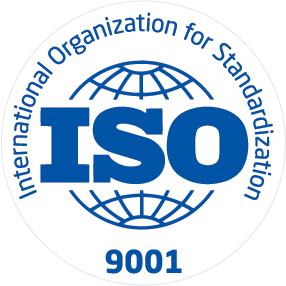 ISO
Clinico Diagnostic Centre is committed towards a common goal of achieving total Patient Care and Confidence by delivering excellent diagnostic reports and clinical services. This committment and responsibility is practised and communicated by the Top Management through. Achieving the likelihood of desired health outcomes that are consistent with current professional knowledge.
Know More