C- Reactive Protein Quantitative
Test Results & Interpretations
Overview of C- Reactive Protein Quantitative
Test Description
CRP stands for C Reactive Protein. It is a biomarker positive in many acute and chronic conditions. This test is usually ordered when your doctor suspects that you have an acute condition causing inflammation, such as a serious bacterial or fungal infection or when you are suffering from an inflammatory disorder such as arthritis, an autoimmune disorder, or inflammatory bowel disease.
Why Get Tested
If you have signs or symptoms of bacterial infection like fever, chills, rapid heart rate 
To check inflammatory process in patients with rheumatoid arthritis (RA), pelvic inflammatory disease, inflammatory bowel diseases like Crohn's disease, etc
To diagnose auto-immune diseases like lupus erythematossus (SLE), Sjogren's syndrome, etc
To diagnose acute heart attack
To monitor efficacy of treatment for RA.
Precautions
No special preparation required
---
What Results of C- Reactive Protein Quantitative mean?
Interpretations
High CRP level suggests the presence of inflammation but does not identify the cause
In people with chronic inflammatory conditions, high level of CRP suggests a flare up or that treatment has not been effective 
If CRP level was initially high and it starts dropping, it means the infection or inflammation is subsiding or responding to treatment


---
Patient Concerns about C- Reactive Protein Quantitative
Frequently Asked Questions
Q. What is the difference between CRP and highly sensitive CRP (hsCRP)?
Both tests measure the same protein in the blood. The hsCRP is used in healthy people to determine their risk for cardiovascular disease.
Provided By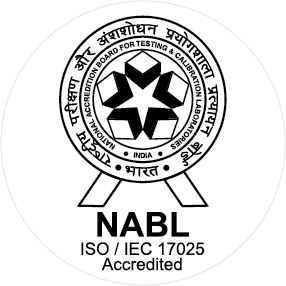 NABL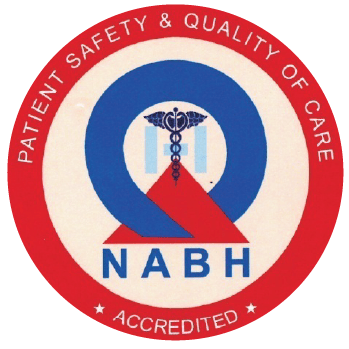 NABH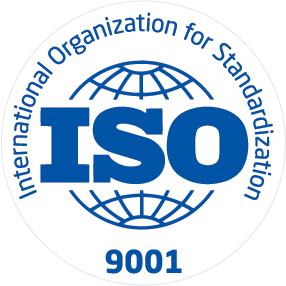 ISO
Max Lab runs 11 NABL accredited, 24×7 operational laboratories in Delhi NCR, Punjab and Uttaranchal. Our labs are equipped with fully automated state-of-art technology and infrastructure to achieve the highest level of excellence and quality results. With over 500 highly trained staff and over 70 doctors who are trained in various sub-specialities at the best institutes in India and overseas, Max Lab boasts of having highly qualified haematologists, histopathologists, biochemists and microbiologists. We evaluate over 50, 00,000 samples every year with access to sample quantities not readily available to most institutions. This depth of experience directly benefits us in catering to the patient with complex or rare cases and in interpreting unusual results. At the core of our expertise is the ability to provide our patients with an extensive and ever-growing portfolio of cutting-edge and routine testing for a broad range of disease states. Our capability enables us to quickly and easily move from a sound diagnostic course of action to confident decision making for improved patient care. Max Healthcare, a leading name in the healthcare industry, brings its medical expertise and hospital-quality healthcare in the comfort of your home through Max@Home. With a special purpose to help people lead a life with independence and dignity, we deliver our services with compassion, excellence and reliability. To help you help you recover faster and lead a comfortable life, we provide nursing care attendants, physiotherapists and doctors for home visits. We also arrange for home sample collection and facilitate medical equipment on rent.
Available at Other Labs