Overview of Testosterone Free
What is Testosterone Free?
Total testosterone is the testosterone as measured in your blood while free testosterone is the testosterone which is not bound to sex hormone binding globulin. This test is used to detect abnormal testosterone level in males and females; in males to help diagnose the causes of erectile dysfunction; the inability of your partner to get pregnant; or premature or delayed puberty. In females, this test may be used to diagnose the cause of masculine physical features, infertility or polycystic ovarian syndrome.
Why is Testosterone Free done?
In boys,this test is ordered if they have symptoms of delayed puberty like lack of body hair, delayed growth of testes and penis, delayed development of muscle mass or early puberty 
In men, it is ordered for an infertility work up or when a man has decreased sex drive or erectile dysfunction 
In females, this test is ordered if she has irregolar or no menstrual periods, is having difficolty getting pregnant or appears to have male like features

 
Preparation for Testosterone Free
No special preparation required
Sample Type for Testosterone Free
The sample type collected for Testosterone Free is: Blood
---
Interpreting Testosterone Free results
Interpretations
A low testosterone level in males may be due to pituitary or hypothalamic disease, genetic disorders like Klinefelter syndrome 
A high testosterone level in males can indicate testicular tumors, adrenal tumors, early puberty 
In females, testosterone levels are normally low. Increased levels can indicate polycystic ovarian syndrome (PCOS), ovarian tumor, or congenital adrenal hyperplasia

 



---
Answers to Patient Concerns & Frequently Asked Questions (FAQs) about Testosterone Free
Frequently Asked Questions about Testosterone Free
Q. Are there any other conditions which can lead to abnormal testosterone levels?
Alcoholism and liver disease in males can decrease testosterone levels. Some drugs like steroids and androgen can also have the same effect.
Provided By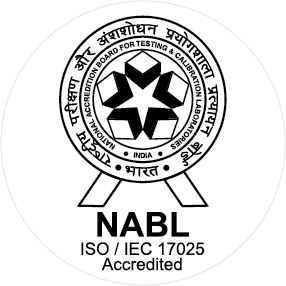 NABL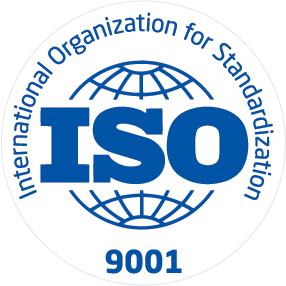 ISO
About R B Diagnostics
RB is your one-stop medical solution provider. We are an NABL accredited pathology with a state-of-the-art radiology setup including MRI and CT Scan unit. We also have polyclinics, pharmacy, physiotherapy units, fertility clinic and diabetic clinic under our umbrella. We have partnered with Roche and BioRAD to provide 100% computerized pathology with error-free setup. Our MRI imaging and CT scan setup provides highest level of service to our patients in a relaxed, caring, and supportive environment. We are one of the only diagnostic imaging centers in PAN INDIA to use such high quality equipment at such affordable costs. And, unlike open or standing MRI devices, our imaging technology provides first-time high quality image results which requires no second opinion. RB Diagnostics have earned a strong and loyal physician referral base in this miraculously small time line. The real credit goes to our specialized staff and a dedicated management. Physicians rely on us for flexible scheduling, ultra-high quality imaging, and rapid diagnostic response by our specialty radiologists. Our staff of nationally recognized, board certified radiologists give you and your physician the confidence that only highly-trained medical professionals are reviewing your medical reports. From our caring and competent staff to our warm and inviting setting, the primary concern of our staff is always patient comfort and convenience. The MRI Center offers evening, weekend, and same-day appointments. Situated at heart of Lake Town with 50+ employees, we are ready to serve the community with next generation diagnosis. The center is designed keeping in mind the comfort of the patients. Our equipments are backed by industry experts who are committed to provide the top most possible quality blended with incomparable service.
Available at Other Labs