Malarial Parasite Identification
Overview of Malarial Parasite Identification
What is Malarial Parasite Identification?
Malaria is a life threatening disease that is typically transmitted through bite of an infected Anopheles mosquito. Peripheral smear examination is done to diagnose malarial parasite. For making a peripheral smear, a  drop of blood is applied to and spread on a glass slide. It is then stained with a special stain and examined under the microscope to identify the different types of malarial parasite. Typically, two thick and two thin smears are prepared. These tests are currently the gold standard for malaria detection and identification. All four variants of malarial parasite i.e. Plasmodium Vivax, Plasmodium Ovale, Plasmodium Malariae and Plasmodium Falciparum can be identified.
Why is Malarial Parasite Identification done?
If you have signs or symptoms suggestive of malaria like fever with shaking chills, headaches, nausea, vomiting, diarrhea, profuse sweating, headache
As a part of fever panel 
Preparation for Malarial Parasite Identification
A copy of valid government-issued identification card with the address is required.
Sample Type for Malarial Parasite Identification
The sample type collected for Malarial Parasite Identification is: Blood
---
Interpreting Malarial Parasite Identification results
Interpretations
Thick smears are 20 to 40 times more sensitive than thin smears for screening of malarial parasite i.e. whether malarial parasite is present or not 
Thin smears allow for the detection or identification of malaria species 
Four different types of malarial parasite can be identified on the peripheral smear. These include Plasmodium vivax, Plasmodium Falciparum, Plasmodium Malariae and Plasmodium ovale 
Three different stages of the parasite can be identified. They include ring forms, schizonts and gametocyte
The presence of malarial parasite on the smear indicates infection with malaria 
A negative test does not rule out malaria. Repeat tests may have to be done in all doubtful cases. 
Provided By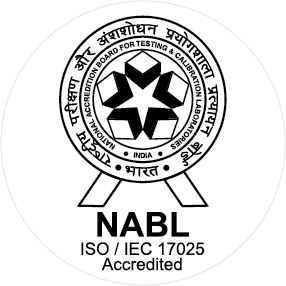 NABL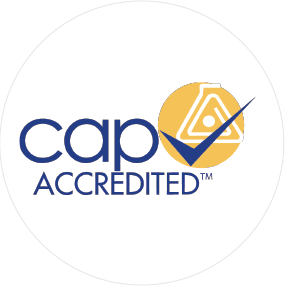 CAP
About SRL Limited
For over a hundred years, human pathology has been one of the keystones of medicine and rightly so at SRL, we offer our patients world-class Pathology services because their well-being is of the utmost importance to us. Pathology is quite simply the scientific study of the overall response of your body to any foreign influence, i.e., disease. Actually, we use this knowledge to diagnose & subsequently treat your ailment. What we basically do is carefully compare the normal structure and function of a human body (anatomy and physiology) to the abnormal structure and function we witness in an unwell human. Doing this is the most crucial phase & we take note of even the minutest details while adjudging the extent of your ailment because one slip can lead to an incorrect diagnosis, posing serious threat to your health. Our experts ensure that they are extremely careful while analyzing the samples. This is where our advanced technology chips in. SRL is proud to host state-of-the-art equipments based on the latest technology for a speedy and accurate result. We do not take any chances whatsoever with your health & well-being. Avail our Pathology services with no hesitation. You are always in good hands with SRL.
Available at Other Labs