Anti Thyroglobulin Antibody
(Anti-Tg)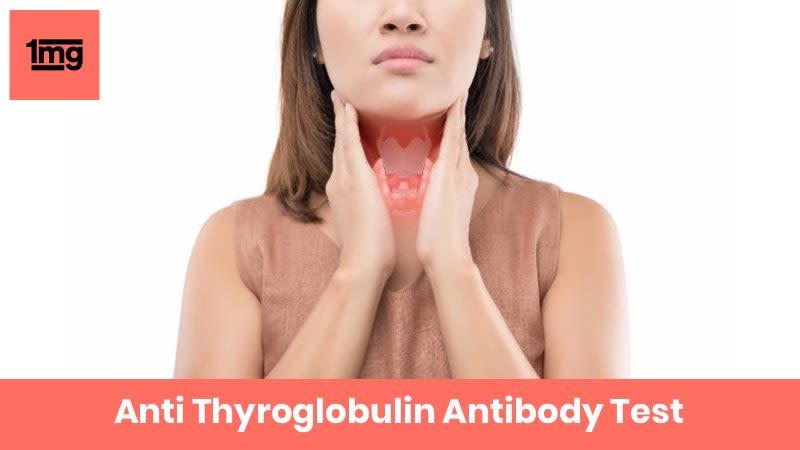 This test is for
Male, Female
Test Preparation
No special preparation required
Overview
---
What is Anti-Tg?
Anti-thyroglobulin antibody test is also known as thyroid antibody test or thyroglobulin antibody test. This test detects the antibodies produced by the body in response to thyroglobulin.
Why is Anti-Tg done?
The Anti-thyroglobulin antibody test is done:
In case of symptoms of hyperthyroidism such as sweating, rapid heart rate, tremors, anxiety, weight loss, and protruding eyes

In case of symptoms of hypothyroidism such as weight gain, fatigue, constipation, and intolerance to cold

Before and after the completion of thyroid cancer treatment to measure the effectiveness of the treatment

To monitor the recurrence of thyroid cancer

In case of increased risk of thyroid dysfunction or having another autoimmune disorder
What does Anti-Tg Measure?
The anti-thyroglobulin antibody test measures the levels of antibodies produced against thyroglobulin in the body. Thyroglobulin is a protein which is made by the thyroid gland. The thyroid gland is small-sized and butterfly-shaped and is located near the base of the throat above the collar bone. The thyroid gland makes T3 and T4 hormones. The role of hormones is to regulate the metabolism of the body. In addition to that, these hormones affect the body's energy levels, weight, and mood.
In case of conditions where autoantibodies are produced against thyroid gland such as s Hashimoto's thyroiditis and autoimmune thyroid disease, the anti-thyroglobulin antibody test is carried out. 
Interpreting Anti-Tg results
---
Interpretations
The levels of anti-thyroglobulin antibody test should range <60.00 IU/mL.
Reference range may vary from lab to lab*
Answers to Patient Concerns & Frequently Asked Questions (FAQs) about Anti-Tg
---
Frequently Asked Questions about Anti Thyroglobulin Antibody
Q. Is there any preparation required before the test?
Inform the doctor about the medications you may be taking. No other specific preparations are usually required before this test.
Q. How is the blood sample taken?
The healthcare provider takes a blood sample from the arm. The site from where the blood is to be withdrawn is cleaned with a swab of rubbing alcohol. This is then followed by inserting a small needle which has a tube attached to it for collecting blood. Once the sufficient blood for analysis is withdrawn, the needle is removed. The site is then covered with a gauze pad.
Q. Is there any risk associated with the withdrawal of blood sample procedure?
As such there is no risk but in few cases, bruising, bleeding, and infection at the puncture site can be seen. In very few cases, there can be swelling of the vein after the blood is withdrawn.
Q. What are the symptoms of overactive thyroid gland?
The symptoms of overactive thyroid gland include weakness, tiredness, trembling hands and fingers, weight loss, anxiety, nervousness, irritability, heavy sweating, fast or irregular heart beat, and low intolerance for heat.
Q. What are the symptoms of underactive thyroid gland?
The symptoms of underactive thyroid gland include digestive problems such as constipation, menstrual problems, tiredness, dry hair and skin, feeling of cold, weight gain, painful joints, forgetfulness, and depression.
Q. What other tests can be advised by the doctor along with anti-thyroglobulin antibody test?
Other tests which can be advised along with anti-thyroglobulin antibody test include Thyroid stimulating hormone (TSH) test, T4 (Thyroxine) test, and T3 (Triiodothyronine) test.
---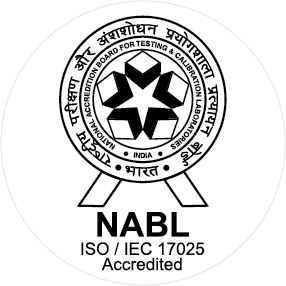 NABL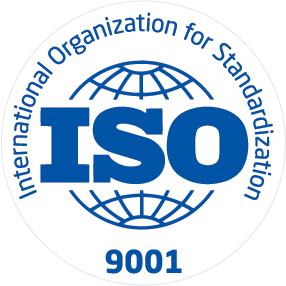 ISO
Clinico Diagnostic Centre is committed towards a common goal of achieving total Patient Care and Confidence by delivering excellent diagnostic reports and clinical services. This committment and responsibility is practised and communicated by the Top Management through. Achieving the likelihood of desired health outcomes that are consistent with current professional knowledge.
Know More