Triiodothyronine Total
(T3)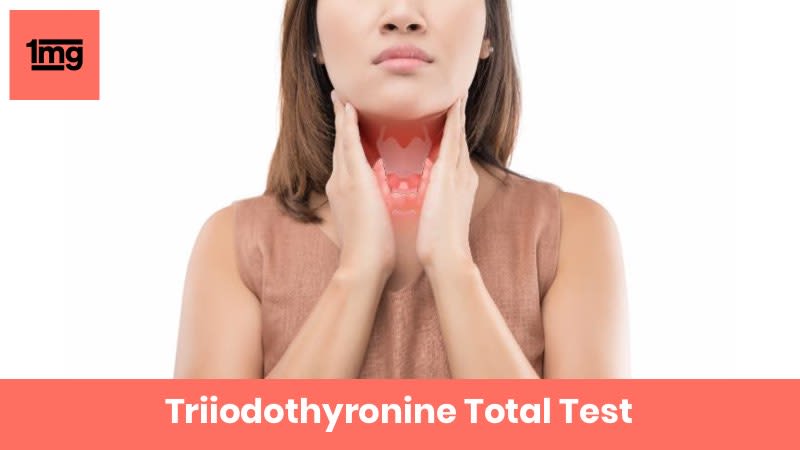 Overview of T3
What is T3?
Triiodothyronine (T3) is a hormone secreted by the thyroid gland (small, butterfly-shaped gland located in front of the neck). The T3 hormone is essential for growth and metabolism. T3 circulates in the blood in two forms: Free form (FT3) and Bound form. Triiodothyronine (T3) Total Test measures the total levels (both free and bound forms) of Triiodothyronine (T3) hormone in the blood.
Why is T3 done?
To diagnose thyroid diseases (Hypothyroidism or Hyperthyroidism)

To monitor treatment in patients with thyroid diseases
What does T3 Measure?
Triiodothyronine (T3) Total Test measures the total levels (both free and bound forms) of Triiodothyronine (T3) hormone in the blood.

The thyroid gland secretes the following hormones:
Triiodothyronine (T3)

Thyroxine (T4)
Thyroid Stimulating Hormone (TSH) is a hormone secreted into the blood by a gland present in the brain (Pituitary gland) and it tells your thyroid gland to make and release the thyroid hormones (T3 & T4) into your blood. The thyroid gland uses iodine from food to make the thyroid hormones.
The thyroid hormones are essential for growth and metabolism. If the thyroid gland produces very high amounts of these hormones (T3 and T4), you may experience symptoms of weight loss, rapid heartbeat, tremors, sweating, anxiety, increased sensitivity to heat etc. and this is known as Hyperthyroidism.
Also, the decreased production of thyroid hormones (T3 and T4) results in Hypothyroidism which may cause symptoms like weight gain, fatigue, slow heart rate, increased sensitivity to cold, depression, dry and thin hair etc.
There is a feedback system in the body to maintain stable amounts of the thyroid hormones (T3 and T4) in the blood. When thyroid hormone levels decrease, the pituitary gland is stimulated to release TSH. This high TSH in turn leads to the release of more thyroid hormones (T3 & T4) from the thyroid gland and vice-versa.
Majority of the T3 hormone is formed from T4 hormone and a smaller fraction is produced directly by the thyroid gland. T3 hormone circulates in the blood in two forms:
1) Bound form - It is bound to proteins present in blood and this prevents it from entering body tissues. The two main proteins in the blood that the T3 hormone is bound to are albumin and Thyroxine-binding globulin (TBG), also called Thyroid hormone Binding Globulin (THBG).
2) Free form - It enters the body tissues where it is needed and this is the active form. Free Triiodothyronine (FT3) constitutes only 0.3% of the total T3 hormone.
The total T3 includes both bound and free forms circulating in the blood and can be affected by the amount of protein available in the blood to bind to them. The T3 hormone can be measured as Free T3 or Total T3. Triiodothyronine (T3) Total Test measures the total levels (both free and bound forms) of Triiodothyronine (T3) hormone in the blood and is usually done as a part of the Thyroid Profile Total test which includes two more tests: Thyroid Stimulating Hormone (TSH) and Thyroxine Total (T4) hormone.
Preparation for T3
Do not eat or drink anything other than water for 8-12 hours before the test.
Sample Type for T3
The sample type collected for Triiodothyronine Total is: Blood
---
Interpretations
T3 (
Triiodothyronine)
, Total
        Reference Range(s)









<1 Month

Not established




1-23 Months

117-239 ng/dL






2-12 Years

105-207 ng/dL






13-20 Years

86-192 ng/dL






>20 Years

76-181 ng/dL



---
Answers to Patient Concerns & Frequently Asked Questions (FAQs) about T3
Frequently Asked Questions about Triiodothyronine Total
Q. What is Hyperthyroidism?
Hyperthyroidism is a condition in which the thyroid gland is overactive which leads to an increased production of thyroid hormones. Causes of hyperthyroidism include Graves' disease, multinodular goiter, thyroid nodules, toxic adenoma, inflammation of the thyroid gland, overconsumption of iodine, and excess of synthetic thyroid hormone. Diagnosis of this condition can help relieve the symptoms and prevent long-term complications.
Q. What are the symptoms of Hyperthyroidism?
Symptoms of Hyperthyroidism include: Rapid heartbeat (tachycardia) — commonly more than 100 beats/minute — irregular heartbeat (arrhythmia) or pounding of your heart (palpitations), sudden weight loss, nervousness, anxiety, irritability, tremor (usually a fine trembling in your hands and fingers), changes in menstrual patterns, increased sensitivity towards heat, changes in bowel patterns (especially more frequent bowel movements), an enlarged thyroid gland (goiter) which may appear as a swelling at the base of your neck, increased appetite, sweating, fatigue, muscle weakness, sleep disturbances, skin thinning, fine and brittle hair.
Q. What is Hypothyroidism?
Hypothyroidism, also known as underactive thyroid or low thyroid is a condition in which the thyroid gland does not produce enough thyroid hormones. It can be caused due to low levels of iodine intake in the diet or Hashimoto's thyroiditis (an autoimmune disease). Other less common causes that lead to hypothyroidism include previous treatment with radioactive iodine, injury to the pituitary gland, as a side-effect of certain medicines, previous thyroid surgery or improper functioning of thyroid gland since birth.
Q. What are the symptoms of Hypothyroidism?
Symptoms of Hypothyroidism include: Tiredness (fatigue), constipation, feeling cold, dry skin, weight gain, muscle weakness, decreased sweating, depression, slower heart rate, increased blood cholesterol levels, pain and stiffness in your joints, impaired memory, problems of infertility or menstrual changes, muscle stiffness, aches, and tenderness, hoarseness, puffy face, dry and thin hair.
Q. How is this test performed?
This test is performed on a blood sample. A syringe with a fine needle is used to withdraw blood from a blood vessel in your arm. The healthcare provider will tie an elastic band around your arm to make the blood vessels swell with blood. This makes it easier to withdraw blood. You may be asked to tightly clench your fist. Once the veins are clearly visible, the area is cleaned with an antiseptic solution and then the needle is inserted into the blood vessel to collect the sample. You will feel a tiny pinprick during the procedure. Blood sample once collected will then be sent to the laboratory.
Q. Is there any risk associated with this test?
There is no risk associated with the test. However, since this test involves a needle prick to withdraw the blood sample, in very rare cases, a patient may experience increased bleeding, hematoma formation (blood collection under the skin), bruising or infection at the site of needle prick.
Q. How can hyperthyroidism affect a pregnant woman and her baby?
An untreated hyperthyroidism during pregnancy can lead to miscarriage, premature birth, low birth weight of the baby, preeclampsia (a very high rise in blood pressure in late pregnancy), thyroid storm (a sudden, severe worsening of symptoms of hyperthyroidism) and congestive heart failure.
Q. How can hypothyroidism affect a pregnant woman and her baby?
An untreated hypothyroidism during pregnancy can cause preeclampsia (a very high rise in blood pressure in late pregnancy), anemia, miscarriage, low birth weight of the baby, stillbirth (death or loss of a baby before or during delivery) and rarely, congestive heart failure. These problems are noticed mostly as a result of severe hypothyroidism. The mother's thyroid hormones play an important role in the development of the baby's brain and nervous system. Untreated hypothyroidism, especially during the first trimester can cause low IQ and can hinder the baby's normal development.
Q. Is there any preparation required before the thyroid blood test?
No special preparation is required for this test. Inform the doctor about the medications you are taking as some medications like Corticosteroids, estrogen, progesterone, birth control pills, Lithium, Amiodarone etc. might interfere with the test results. A recent X-ray with iodine dye (contrast) or test using radioactive materials may also affect the results.
Q. What tests your doctor may order to detect the thyroid disease in addition to T3 Total test?
Your doctor may order the following tests: Thyroid stimulating hormone (TSH) test, T3 Free hormone test and Thyroid profile.
Provided By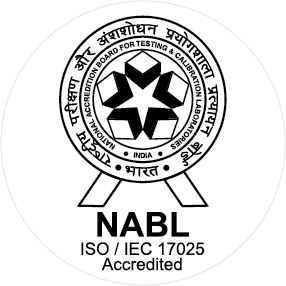 NABL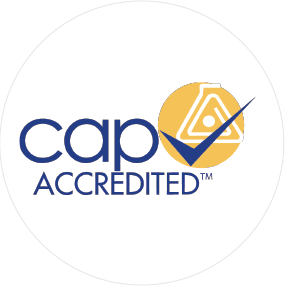 CAP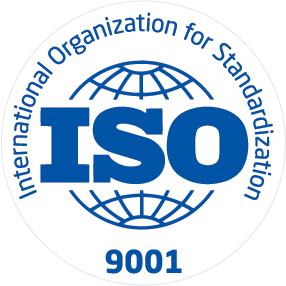 ISO
About Dr. Lal PathLabs Ltd.
We focus on providing patients quality diagnostic healthcare services in India. Through our network, we offer patients convenient locations for their diagnostic healthcare services and efficient service. With over 3368 diagnostic and related healthcare tests and services offered, we believe we are capable of performing substantially all of the diagnostic healthcare tests and services currently prescribed by physicians in India. Our key competitive strengths are: Business model focused on the patient as a customer and an established consumer healthcare brand associated with quality services, in a market where patients generally choose their diagnostic healthcare service provider. Well-positioned to leverage upon one of the fastest-growing segments of the Indian healthcare industry. A network whose growth yields greater economies of scale, combined with a hub and spoke model that is scalable for further growth. Centralized information technology platform that fully integrates our network and is scalable. Attractive financial performance, financial profile and return on invested capital. Experienced leadership team with strong industry expertise and successful track record. Some of our laboratories have achieved International Organization for Standardization, or ISO, certification for their quality systems. Our National Reference Laboratory has obtained ISO 9001:2008 certification (for the performance of routine and advanced diagnostic pathology testing services, including clinical trials), ISO 15189:2007 (for quality management in medical laboratories), ISO 15189:2012 certification (in the field of medical testing) and ISO 27001:2013 certification (for establishing an effective information management system that maintains and processes information security at our data center).
User Reviews about Triiodothyronine Total
A
Arohi Sharma
U guys r just worth creating historical change in our society by giving them power of health awareness
Available at Other Labs