Overview of Cholesterol - LDL
What is Cholesterol - LDL?
You should get a LDL cholesterol done as a part of regular examination with cholesterol test or lipid profile at least once every five years if you are above 40 years of age; or at regular intervals when you have risk factors for heart disease like smoking, high blood pressure, family history, diabetes mellitus are present, and/or to monitor effectiveness of treatment with drugs like statins.

Why is Cholesterol - LDL done?
As a part of lipid profile along with cholesterol, triglycerides and HDL
As a part of routine health check up
If you are already a diagnosed case of heart disease 
If you have risk factors for heart disease like cigarette smoking, hypertension, diabetes mellitus or a family history of heart disease
Ideally, adolts shoold get this test done for screening purposes once every five years even if they don't have any risk factors  
If you are taking lipid lowering medicines


Preparation for Cholesterol - LDL
No special preparation required
Sample Type for Cholesterol - LDL
The sample type collected for Cholesterol - LDL is: Blood
---
Interpreting Cholesterol - LDL results
Interpretations
If the LDL cholesterol level is less than 100 mg/dL - Optimal 
If it is between 100-129 mg/dL — Near optimal, above optimal 
Levels between 130-159 mg/dL — Borderline high 
Level between 160-189 mg/dL — High 
Greater than 189 mg/dL— Very high

Low levels of LDL cholesterol are not generally a concern and not monitored
---
Answers to Patient Concerns & Frequently Asked Questions (FAQs) about Cholesterol - LDL
Frequently Asked Questions about Cholesterol - LDL
Q. What treatments are recommended for high LDL cholesterol levels?
Initially, lifestyle changes like low fat diet, exercise, cessation of smoking are recommended. Later on, if required lipid lowering drugs are advised.
Provided By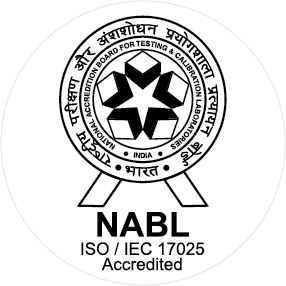 NABL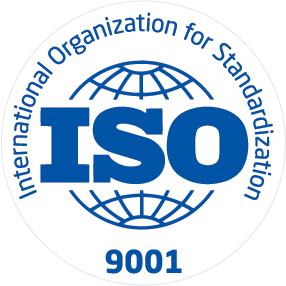 ISO
About Shree Krishna Diagnostic Laboratory
Shree Krishna Diagnostics in Kukatpally boasts of a state-of-the-art centre, which is fully equipped with modern diagnostic equipment. From the time service-seekers walk in, they find themselves in a healthy and hygienic environment and also at the hands of a knowledgeable team, available to assist and guide with the procedures. The array of diagnostic services available under its roof are 24 Hours Open , Centralized Testing Facility , Waiting Area , Air Conditioned , Wifi Available , Membership Plans Available , Health Packages , Parking Available , 2d Echocardiography , Radial Approach Angiography , Treadmill Test Tmt , X Ray and many more. The tests and examinations are carried out in private screening rooms taking into consideration the comfortability of the clients. Appointments can be booked in advance in order to avoid waiting time. The centre ensures to hand over the test reports within a span of four hours to a day, thus adding up to the convenience of getting results on the same day.\\r\\nDelivering an outstanding service in the field of medical diagnosis is Shree Krishna Diagnostics in Kukatpally. A leading diagnostic centre of the city, it has been consistently catering to the inhabitants and creating milestones through high performances ever since its establishment in 2017. One of the largest of its kinds in Hyderabad, it has been widely acknowledged by the service seekers and other clients. Ensuring top-of-the-line services for the citizens within affordability, the establishment has become a first-choice for many. Located near Kphb Main Road, Bhagya Nagar Colony, finding the venue is an absolute piece of cake for the customers. Not only is this locality well linked with its surrounding places but also enjoys a sound road connectivity with significant places in nearby cities and metros.
Available at Other Labs