Epstein Barr Virus VCA IgA
What is Epstein Barr Virus VCA IgA?
The Epstein Barr Virus VCA IgA antibody test is performed to diagnose Epstein barr virus (EBV) infection by detecting antibodies to EBV in blood. EBV is best known as the cause of infectious mononucleosis (glandular fever). It is also associated with particular forms of cancer, such as Hodgkins lymphoma, Burkitts lymphoma, gastric cancer, nasopharyngeal carcinoma, and conditions associated with human immunodeficiency virus (HIV), such as hairy leukoplakia and central nervous system lymphomas. The virus is very contagious and easily passed from person to person. It is present in the saliva of infected individuals and can spread through close contact such as kissing and through sharing utensils or cups. This test detects the presence of IgA antibodies produced in the body in response to the Viral Capsid Antigen (VCA) of EBV after the infection. The test helps to determine whether the evident symptoms are due to a fresh infection because IgA antibodies are produced as soon as the infection occurs in the body.
Sample Type
The sample type collected for Epstein Barr Virus VCA IgA is: Blood
Preparation for Epstein Barr Virus VCA IgA
No special preparation required
Why Get Tested for Epstein Barr Virus VCA IgA?
To help diagnose infectious mononucleosis
To distinguish between an Epstein-Barr virus (EBV) infection and another illness with similar symptoms
To help evaluate chances to get EBV infection
Provided By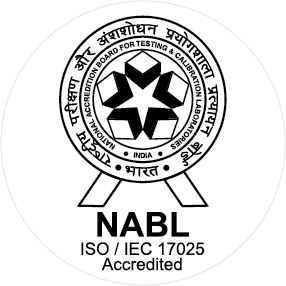 NABL
1MG labs (powered by Medcis Laboratories) offers highest quality diagnostic services at the convinience of your doorstep. We pride ourselves on three things 1) Assured Quality 2) Best Prices 3) Excellent Turn Around Time. We believe in providing the highest level of transparency to our customers. Our partner labs have accreditations like NABL and ISO, the gold standards of quality in diagnostics. Our entire team is dedicated to providing the best customer experience and continues strives to come up with solutions to remain in line with the needs of our customers.
User Reviews
M
Madhu Sudan
Nice work keep going...
S
Srijanani
Service was really good. No fuss got our reports on time. Well done..