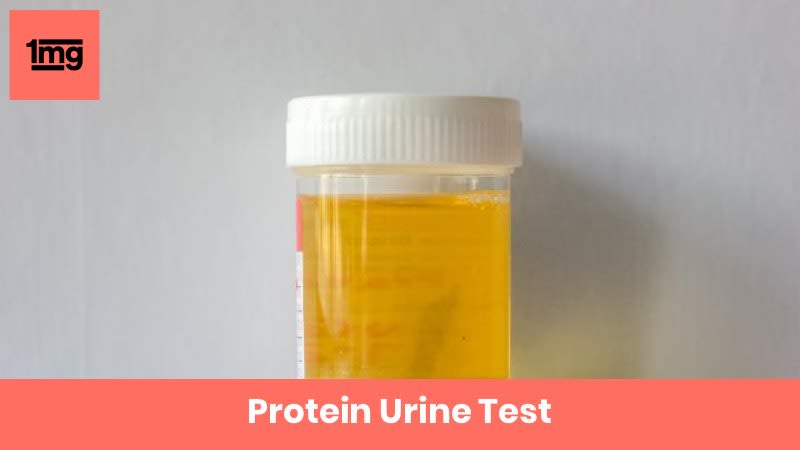 This test is for
Male, Female
Test Preparation
No special preparation required
Overview
---
What is Protein Urine?
The Protein, Urine test is performed to screen for excessive proteins excreted in urine to help in monitoring kidney functioning. It also helps to determine any damage caused to the kidneys.
Why is Protein Urine done?
The Protein, Urine is done:
To monitor kidney functioning as a part of a routine checkup or as part of a follow-up to a previous positive urine protein test

To check for damage when the patient is suffering from a condition that affects the kidneys

To see if a kidney function is responding to the suggested treatment

If you have symptoms of a urinary tract infection (UTI)
What does Protein Urine Measure?
The Protein, Urine measures the excessive protein excreted in the urine. The urine protein tests measure the protein which is released into the urine. Normally, the urine protein elimination is less than 150 mg/day and less than 30 mg of albumin/day. Temporarily raised levels may be seen in conditions such as stress, infections, pregnancy, cold exposure, diet, or heavy exercise. 
The appearance of persistent protein discharge in the urine suggests possible kidney damage or the requirement of additional tests to know the cause.
In a normal functioning kidney, the filtered proteins are retained or reabsorbed and sent back to the blood. Whereas, if any damage is caused to the kidneys then it may affect their functioning which may cause detectable amounts of protein extracted into the urine.
Interpreting Protein Urine results
---
Interpretations
| | | |
| --- | --- | --- |
| TYPES OF PROTEINURIA  | TOTAL PROTEIN IN g /day | CONDITIONS |
| Heavy | > 4 | Nephrotic syndrome, Acute Rapidly Progressive & Chronic Glomerulonephritis, Diabetes mellitus, Lupus erythematosus, Drugs like Penicillamine, Heavy metals like Gold & Mercury |
| Moderate | 1 - 4 | Nephrosclerosis, Multiple myeloma, Toxic nephropathy, Renal calculi  |
| Minimal | < 1 | Chronic pyelonephritis, Chronic interstitial nephritis, Renal tubular diseases, Postural |
Levels are increased in diseases like:
Diabetes

Hypertension (High blood pressure)

Nephrotic syndrome (High amounts of p

Protein is passed through the kidneys into the urine)

Drug nephrotoxicity (Toxicity in kidneys due to drugs)
Answers to Patient Concerns & Frequently Asked Questions (FAQs) about Protein Urine
---
Frequently Asked Questions about Protein Urine
Q. What are the signs of proteins passing from the kidneys into the urine?
In the early stages, the body shows no signs and symptoms. If there is more damage to the kidney then more amounts of protein start to pass from the kidney to the urine. Due to this swelling of hands, feet, face, and abdomen occurs. If damage to the kidneys continues, it can lead to permanent loss of function, which might result in kidney transplant or dialysis.
Q. What are the other conditions which can result in secretion of proteins apart from kidney disease?
Other conditions that can result in the secretion of proteins include diet, menstruation, physical activity, or urinary tract infection.
Q. What is nephrotic syndrome?
Nephrotic Syndrome is a disorder of kidney in which high amounts of protein are secreted in urine. It occurs due to damage to blood vessels which causes a defect in the filtration process. This can cause symptoms that include swelling of feet and ankles. It also increases the risk of health problems.
Q. What are the additional tests a doctor may prescribe in case of protein, urine test results are abnormal?
If the results of protein, urine test are abnormal then the doctor may prescribe other test to confirm the diagnosis. These tests include Urine Routine & Microscopy and Culture urine.
Q. What can affect the results of protein, urine test?
This test can be adversely affected if the patient has recently taken antibiotics before the sample collection. It may also be affected if a urine sample is not collected properly.
Q. With what diseases or conditions, proteinuria may be associated?
Proteinuria may be associated with diseases or conditions such as urinary tract infection, lupus, preeclampsia in pregnant women, hypertension, multiple myeloma, amyloidosis, bladder cancer, congestive heart failure, diabetes, therapies toxic to kidneys, heavy metal syndrome, and Goodpasture syndrome.
Q. How is the urine sample collected?
As the test is performed on the urine sample. It is essential to prevent contamination of the sample with microorganisms naturally present on the skin. During urine collection, women should spread the labia (outer lips of the vagina) while men should retract or pull back the foreskin (fold of skin covering the glans or head of the penis). Start urinating normally and let some urine flow before collecting 20 to 30 ml urine the sterilized container available from the lab or any pharmacy. After collecting the sample, finish urinating into the toilet or urinal. This process is called midstream clean catch method. The urine sample may also be collected using a catheter inserted through the urethra directly into the urinary bladder. Sample collected through a catheter usually has no contamination.
---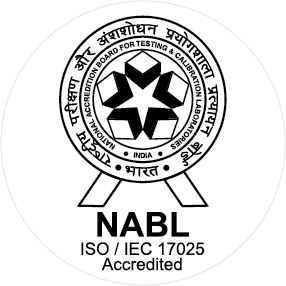 NABL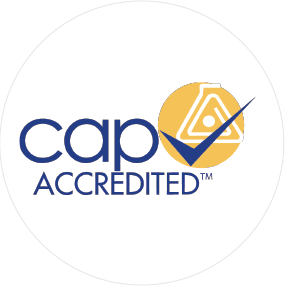 CAP
For over a hundred years, human pathology has been one of the keystones of medicine and rightly so at SRL, we offer our patients world-class Pathology services because their well-being is of the utmost importance to us. Pathology is quite simply the scientific study of the overall response of your body to any foreign influence, i.e., disease. Actually, we use this knowledge to diagnose & subsequently treat your ailment. What we basically do is carefully compare the normal structure and function...
Know More
User Reviews
---
S
Saumendra
Simply great in all aspects