Test Description
Magnetic resonance imaging (MRI) of the abdomen is used to visualise the organs of the abdomen which includes the stomach, intestine, gall bladder, base of the lungs, liver and spleen. This is a radiationless test which uses strong magnetic and radio waves to create detailed multiple images. The images captured during the MRI scan can be stored on an electronic device and printed on a film. You may be asked to take an oral solution of the radio-contrast agent or be given the same in an injectable form for better images.
Why Get Tested
To look for the presence of any suspected mass or enlargement of the stomach, kidney, liver, pancreas or spleen
To further evaluate any abnormal finding in the liver function tests or kidney function tests
To diagnose the cause of any abdominal pain or swelling
To diagnose the presence of abdominal aortic aneurysm (enlargement of the aorta in the abdominal area) or to look for any signs of calcification in the aorta
To evaluate the diseases of the kidney for eg: any infection or swelling (hydronephrosis), kidney stones or tumors
To evaluate the diseases of the liver, for eg: infections, fatty liver, cirrhosis
To look for suspected bile duct obstruction, diseases of the gall stone or presence of gall stones
To detect the presence of any suspected tumors (abnormal growth) in liver, kidney, spleen or other abdominal organs
To look for enlarged lymph nodes in the abdomen
Precautions
At the time of the MRI you might be asked to remove any metallic coins, jewelry, metal wrist watches, metallic keys, dentures or hearing aids as the MRI uses strong magnetic fields

Tell your radiologist if you have metallic implants like pacemaker, cochlear implants, aneurysm clips, neuro-stimulator, surgical staples/clips or drug implants

Pregnant women should inform their doctor about their pregnancy before going for MRI
Provided By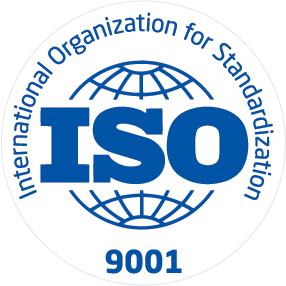 ISO
Real Imaging and Research Center LLP, we believe Your Health is Our Care. Our leading diagnostic and healthcare services are rooted in impeccable service standards, modern world-class technology and an ideology of offering utmost help to ensure convenience at hand. We create an ambience of ease, making sure that the process of health checks becomes pleasant, rather than seeming like a task. We not only provide healthcare solutions, we ensure quality of service through our efficient operations, speed of service and a comfort of receiving results in the most hassle-free way, delivering a wholesome customer experience of a hospitable and welcoming environment. Highly skilled teams at Real Imaging & Research Center LLP, ensure smooth functioning, with personal attention, inherent compassion, courteous interactions and professional management of processes. Our dedicated team of technicians, administrators, supervisors, doctors, counsellors and healthcare experts, make you feel at ease and at peace. Most importantly, we treat you like our guests, and our care facilities are targeted to deliver supreme quality of services for your well-being. Our state of the art technology delivers fast, accurate and trust-worthy results, offering the complete range of diagnostic modalities, supervised by trained and certified health-care professionals. Features like same-day reporting, accessible online results and optimum utilization of digital platforms and latest equipment, all contribute to the commitment of maximum accuracy delivered in the minimum amount of time. We are designed to exude comfort. Whether it is the accessible locations, the calming atmosphere, the aesthetic settings, spacious and relaxing waiting areas, or the well designed interiors of the centre, the overall experience at Real Imaging & Research Center LLP, enables an unmatched experience.
Available at Other Labs