What is CT Aortogram?
Computed Tomography (CT) based Aortography is an imaging procedure where rotating beams of X-rays are used to scan and create an image of the major blood vessel carrying blood out of the heart called Aorta. These images help to detect and diagnose various disorders of the aorta and its branches.
Why is CT Aortogram done?
• To evaluate the aorta and its branches for conditions affecting them, including aortic aneurysm, aortic dissection and aortic blockages • To check for malformations of the aorta like double aortic arch • To evaluate any suspected injuries to the aorta • To diagnose any inflammatory conditions of the aorta
Preparation for CT Aortogram
Pregnant women should inform their doctor (and x-ray technician) as the radiations may affect the fetus. If needed, precautions can be taken to lower the radiation exposure to the fetus.

Depending on the area to be imaged, you may be asked to wear a hospital gown at the time of the scan.
Provided By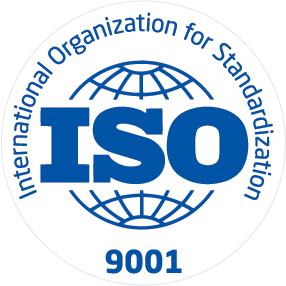 ISO
About Health Square (Unit of Superb Imaging)
Health Square is located in the Hauz Khas, Delhi. Health Square in Hauz Khas, Delhi. Listed with category Blood Testing Centres, postal address, contact number, logo, postal code, email & website address. Find contact details & address of Health Square in Hauz Khas, Delhi.\r\nWe are engaged in Blood Testing Centres, Blood Testing Centres in Delhi, Blood Testing Centres in Hauz Khas Delhi, Blood Testing Centres services contact detail in Hauz Khas, Delhi, Best Blood Testing Centres in Hauz Khas Delhi, CT Scan Centres, CT Scan Centres in Delhi, CT Scan Centres in Hauz Khas Delhi, CT Scan Centres services contact detail in Hauz Khas, Delhi, Best CT Scan Centres in Hauz Khas Delhi, Diagnostic Centre Ultrasound Scan, Diagnostic Centre Ultrasound Scan in Delhi, Diagnostic Centre Ultrasound Scan in Hauz Khas Delhi, Diagnostic Centre Ultrasound Scan services contact detail in Hauz Khas, Delhi, Best Diagnostic Centre Ultrasound Scan in Hauz Khas Delhi, Pathology Labs, Pathology Labs in Delhi, Pathology Labs in Hauz Khas Delhi, Pathology Labs services contact detail in Hauz Khas, Delhi, Best Pathology Labs in Hauz Khas Delhi, Radiologist Doctors, Radiologist Doctors in Delhi, Radiologist Doctors in Hauz Khas Delhi, Radiologist Doctors services contact detail in Hauz Khas, Delhi, Best Radiologist Doctors in Hauz Khas Delhi, Health Square in Hauz Khas, Delhi, Health Square in Delhi, Health Square in Hauz Khas
Available at Other Labs