CECT Lumbar Spine - 3 Level
Why is CECT Lumbar Spine - 3 Level done?
To find out lumbar disc herniation or disc protrusions / herniations (leakage of soft inner spinal fluid to the spinal cord due to injury, wear tear or weakness)
To diagnose Lumbar Disc Degenerative Disease (age related abrasion the spinal disc which leads to low back pain)
To detect Lumbar Spondylosis Spondylolisthesis which causes neck and back pain
To evaluate congenital abnormalities (disease from childbirth) and cancer / tumor presence in the lumbar spine or its surrounding soft tissues
Preparation for CECT Lumbar Spine - 3 Level
Pregnant women should inform their doctor (and x-ray technician) as the radiations may affect the fetus. If needed, precautions can be taken to lower the radiation exposure to the fetus.

You may have to remove your jewelry and any metal objects which might interfere with the image.

Get the blood urea and creatinine test done to evaluate kidney function and to ensure safety of contrast before taking up the procedure.
Provided By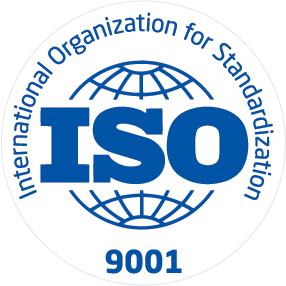 ISO
About Health Square (Unit of Superb Imaging)
Health Square is located in the Hauz Khas, Delhi. Health Square in Hauz Khas, Delhi. Listed with category Blood Testing Centres, postal address, contact number, logo, postal code, email & website address. Find contact details & address of Health Square in Hauz Khas, Delhi.\r\nWe are engaged in Blood Testing Centres, Blood Testing Centres in Delhi, Blood Testing Centres in Hauz Khas Delhi, Blood Testing Centres services contact detail in Hauz Khas, Delhi, Best Blood Testing Centres in Hauz Khas Delhi, CT Scan Centres, CT Scan Centres in Delhi, CT Scan Centres in Hauz Khas Delhi, CT Scan Centres services contact detail in Hauz Khas, Delhi, Best CT Scan Centres in Hauz Khas Delhi, Diagnostic Centre Ultrasound Scan, Diagnostic Centre Ultrasound Scan in Delhi, Diagnostic Centre Ultrasound Scan in Hauz Khas Delhi, Diagnostic Centre Ultrasound Scan services contact detail in Hauz Khas, Delhi, Best Diagnostic Centre Ultrasound Scan in Hauz Khas Delhi, Pathology Labs, Pathology Labs in Delhi, Pathology Labs in Hauz Khas Delhi, Pathology Labs services contact detail in Hauz Khas, Delhi, Best Pathology Labs in Hauz Khas Delhi, Radiologist Doctors, Radiologist Doctors in Delhi, Radiologist Doctors in Hauz Khas Delhi, Radiologist Doctors services contact detail in Hauz Khas, Delhi, Best Radiologist Doctors in Hauz Khas Delhi, Health Square in Hauz Khas, Delhi, Health Square in Delhi, Health Square in Hauz Khas
Available at Other Labs