What is CECT Femur?
Contrast Enhanced Computerized Tomography (CECT) scan of the femur (thigh bone) is a diagnostic procedure in which a contrast material is injected and the rotating beams of X-rays are used to create a detailed three dimensional image of the thigh bone or femur to detect any underlying pathological conditions.
Preparation for CECT Femur
Pregnant women should inform their doctor (and x-ray technician) as the radiations may affect the fetus. If needed, precautions can be taken to lower the radiation exposure to the fetus.

Depending on the area to be imaged, you may be asked to wear a hospital gown at the time of the X-ray.

Get the blood urea and creatinine test done to evaluate kidney function and to ensure safety of contrast before taking up the procedure.
Why Get Tested for CECT Femur?
• To detect the fractures of the femur (thigh bone) not visible on a simple X-ray • To detect the cause of any unexplained pain in the thigh bone • To detect any infection, injury or inflammation of the soft tissues like the muscle • To diagnose any suspected infection, osteoporosis, deformities or abnormal growth of the thigh bone
Provided By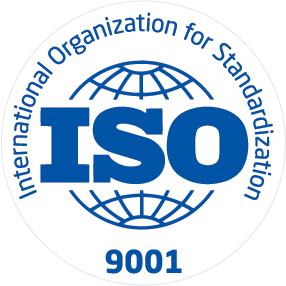 ISO
Health Square is located in the Hauz Khas, Delhi. Health Square in Hauz Khas, Delhi. Listed with category Blood Testing Centres, postal address, contact number, logo, postal code, email & website address. Find contact details & address of Health Square in Hauz Khas, Delhi.\r\nWe are engaged in Blood Testing Centres, Blood Testing Centres in Delhi, Blood Testing Centres in Hauz Khas Delhi, Blood Testing Centres services contact detail in Hauz Khas, Delhi, Best Blood Testing Centres in Hauz Khas Delhi, CT Scan Centres, CT Scan Centres in Delhi, CT Scan Centres in Hauz Khas Delhi, CT Scan Centres services contact detail in Hauz Khas, Delhi, Best CT Scan Centres in Hauz Khas Delhi, Diagnostic Centre Ultrasound Scan, Diagnostic Centre Ultrasound Scan in Delhi, Diagnostic Centre Ultrasound Scan in Hauz Khas Delhi, Diagnostic Centre Ultrasound Scan services contact detail in Hauz Khas, Delhi, Best Diagnostic Centre Ultrasound Scan in Hauz Khas Delhi, Pathology Labs, Pathology Labs in Delhi, Pathology Labs in Hauz Khas Delhi, Pathology Labs services contact detail in Hauz Khas, Delhi, Best Pathology Labs in Hauz Khas Delhi, Radiologist Doctors, Radiologist Doctors in Delhi, Radiologist Doctors in Hauz Khas Delhi, Radiologist Doctors services contact detail in Hauz Khas, Delhi, Best Radiologist Doctors in Hauz Khas Delhi, Health Square in Hauz Khas, Delhi, Health Square in Delhi, Health Square in Hauz Khas
Available at Other Labs