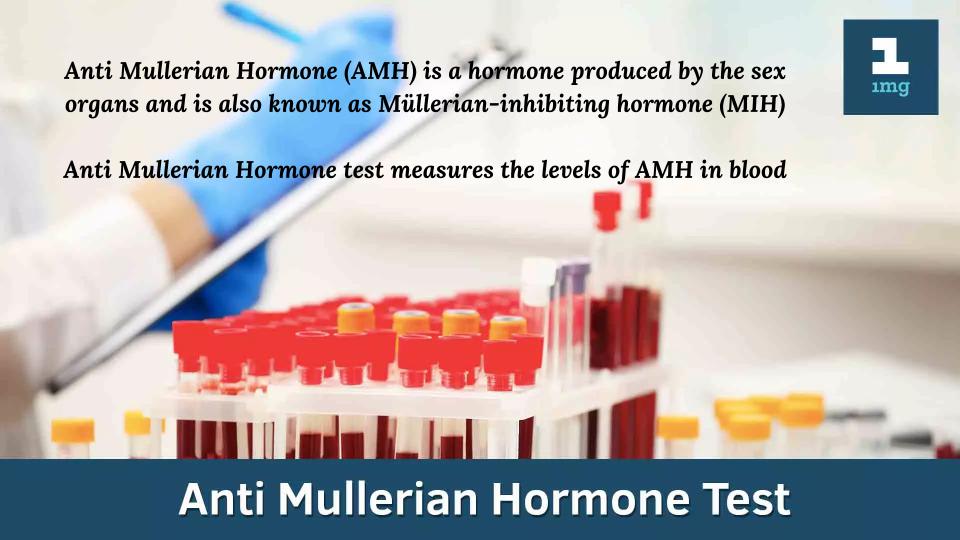 Overview of Anti Mullerian Hormone
What is Anti Mullerian Hormone?
Anti Mullerian Hormone (AMH), also known as the Müllerian-inhibiting hormone (MIH) is a naturally produced hormone by the sex organs (testes in males and ovaries in females) that determine development and functioning of the reproductive organs. AMH levels may also indicate certain health conditions. The AMH Test measures the levels of Anti Mullerian Hormone or AMH in blood.
Sample Type
The sample type collected for Anti Mullerian Hormone is: Blood
Preparation for Anti Mullerian Hormone
No special preparation required
Why Get Tested for Anti Mullerian Hormone?
The AMH Test is performed:
·        To evaluate the functioning of the ovaries and female fertility (ovarian reserve of eggs) in adult women
·      To determine the external sex organs of an infant in case of ambiguous genitalia (a condition where the external sex organs are not clearly distinguishable into male or female)
·         To help in the diagnosis of Polycystic Ovarian Syndrome (PCOS)
·         To evaluate testicular functioning in infant males
·         To monitor treatment efficacy for some ovarian cancers
·      To determine the efficacy of assisted reproductive procedures like IVF (In Vitro Fertilisation)
Understand more about Anti Mullerian Hormone
Anti Mullerian Hormone or AMH is produced primarily by the testicles in males and the ovaries in females. AMH levels in blood determine and regulate a number of activities of the human reproductive system.

In the first few weeks of foetal development during pregnancy, the foetus has both the primordial male and female reproductive systems and can develop either as male or female. In genetic males, high amounts of AMH are secreted by the testicles, suppressing the formation and development of the female reproductive organs from Mullerian ducts (primordial female reproductive system), and encouraging the development of other male sex organs, which results in the development of a male child. Low or no AMH secreted in the genetically female foetus causes the formation and development of female reproductive organs from the Mullerian duct and a female child is developed. Abnormalities in AMH levels in the foetus may cause the formation of ambiguous genitalia.
After birth, AMH levels remain high in males till puberty, after which they fall slowly and tapers off. AMH levels in females remain low after birth till puberty. During puberty, AMH is secreted by the ovaries resulting in sharp increase in its levels which slowly fall throughout the female reproductive period and become very low to undetectable after menopause. AMH maintains a balance of the two important female reproductive hormones: Luteinizing Hormone (LH) and Follicle Stimulating Hormone (FSH), which regulate maturation and release of eggs from the ovaries along with other hormones. Hence, AMH levels during the female reproductive period serve as an indication of the ovarian reserve (number of remaining eggs that can mature fully and be released for reproduction), and hence fertility. It is also an indicator of the onset of menopause, especially in older women.
AMH can also be produced by ovarian cysts formed during PCOS, as well as by some types of ovarian tumors.
---
What Results of Anti Mullerian Hormone mean?
Interpretations
Males:
| | |
| --- | --- |
| Age | Blood AMH Level |
| Below 24 months | 14 to 466 ng/ml |
| 24 months to 12 years | 7.4 to 243 ng/ml |
| Above 12 years | 0.7 to 19 ng/ml |
Females:
| | |
| --- | --- |
| Age | Blood AMH Level |
| Below 24 months | Below 4.7 ng/ml |
| 24 months to 12 years | Below 8.8 ng/ml |
| 13 to 45 years | 0.9 to 9.5 ng/ml |
| Above 45 years | Below 1.0 ng/ml |
Results in the normal range indicate high fertility and ovarian reserve and a high chance of IVF success.
Results in the low normal range indicate low fertility and ovarian reserve and a reduced but fair chance of IVF success
Results in the very low range indicate a very low ovarian reserve and low chances of reproductive success with IVF.
High AMH levels are usually seen in PCOS and some AMH producing ovarian tumors.
---
Patient Concerns about Anti Mullerian Hormone
Frequently Asked Questions about Anti Mullerian Hormone
Q. How is this test performed?
This test is performed on a blood sample. A syringe with a fine needle attached is used to withdraw blood sample from a blood vessel in your arm generally from the inner side of the elbow area. The doctor, nurse or the phlebotomist will tie an elastic band around your arm which will help the blood vessels to swell with blood and hence makes it easier to withdraw blood. You may be asked to tightly clench your fist. Once the veins are clearly visible, the area is cleaned with an antiseptic solution and then the needle is inserted into the blood vessel to collect the sample. You may feel a tiny pinprick during the procedure. Blood sample once collected is then sent to the laboratory.
Q. Is there any risk associated with this test?
There is no risk associated with the test. However, as this test involves a needle prick to withdraw the blood sample, rarely, a patient may experience increased bleeding, hematoma (blood collection under the skin) formation, bruising or infection at the site of needle prick.
Provided By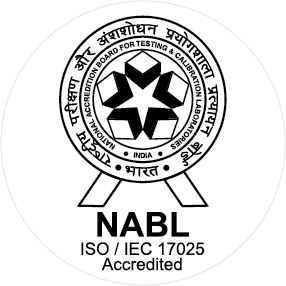 NABL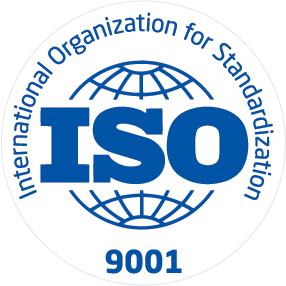 ISO
Dr Lalchandani Labs are committed to offering the best of the Diagnostic tests services in Delhi/NCR. Being in existence since 30 years, we have earned complete trust of doctors, hospitals and patients through our NABL accredited Quality – India's Highest quality accreditation. With our vast experience in this field, we know how to handle all the nuances of performing blood tests accurately and hence rightly claimed the bragging rights of being one of the best Pathology labs in Delhi. We have multiple Labs and collection Centers across Delhi and NCR and also serve some of the Leading Hospitals of Delhi. The main branches are located at Greater Kailash 1 and Lajpat Nagar of South Delhi area. It is a highly recommended pathology lab in South Delhi. Apart from Pathology, Dr Lalchandani Labs specializes in Radiology, Hospital Lab Management, Doctor Consultation, Corporate Health Check Up and providing blood to the needy through our CPC Blood Bank. We are Managing Labs at Primus Super Specialty Hospital in Chanakyapuri, Shanti Mukund Hospital in Karkardooma, Nanda Hospital, Chattarpur and Eden Hospital, East of Kailash. We have been in the services since the year 1986 and with the setting up of diagnostic centers in Greater Kailash, Lajpat Nagar and few other diagnostic labs in Delhi in quick years, Dr Lalchandani Labs are the lifeline of the capital city. Usually, the health checkups are quite expensive and tedious but with us, you won't spend your valuable time in waiting and following up. We also provide Home collection service of Blood Samples to ensure you get the best of quality blood tests at the comforts of your Home. Our health checkup packages in Delhi will ensure that you have less time to invest at our clinics because we value our customers' time. Our clients have been delighted with our customized packages corresponding to the need of our visitors. Dr Lalchandani Labs' Full body health checkup in Delhi is the highest opted package among a variety of other packages. One can look at the various health checkup packages in Delhi, and we will be delighted to assist you in getting you in the pink of your health. Not only families show interest in health diagnosis, but also the multi-national companies who want to learn the fitness and health meter of their employees. Dr Lalchandani Labs has been a trusted partner for many corporates for corporate health packages in Delhi. So don't shy away from the best of your health and get in touch for your health scan. We promise to you an excellent journey henceforth.
Available at Other Labs