What is Stress Echo-Cardiography?
The Stress Echocardiography test also called as an echocardiography stress test or stress echo is an imaging procedure in which the images of the heart are taken using ultrasonography while exercising. It helps to understand blood flow to the heart muscles during stress and detect disorders and abnormalities.
Preparation for Stress Echo-Cardiography
No special preparation required
Why Get Tested for Stress Echo-Cardiography?
To assess blood flow patterns to the heart muscles during exercise
To detect structural anomalies of blood vessels developing under stress
To understand and diagnose cause of chest pain
To determine efficiency of heart under stress, especially after a previous heart attack
To determine the efficacy of medications or other treatment procedures for heart conditions
To determine how much exercise you can safely tolerate if you're in cardiac rehabilitation
To follow up after treatments such as bypass grafting, angioplasty, and anti-anginal or antiarrhythmic medications
Provided By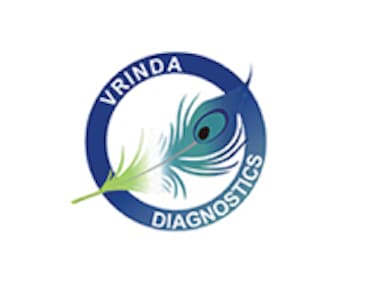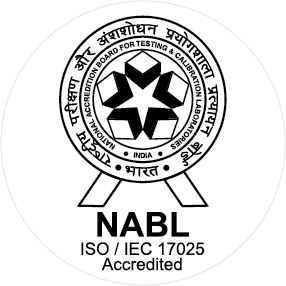 NABL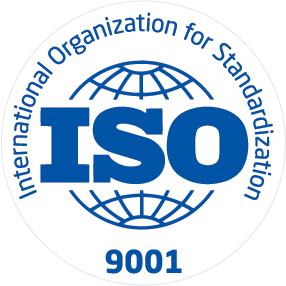 ISO
Vrinda Diagnostics is centrally located at Nehru Nagar, Ghaziabad. It was established by Dr. Sanjay Sharma, Radiologist & Dr. (Mrs.) Renu Sharma, Pathologist, in year 2000 with only one ultrasound machine & a basic setup in pathology. Despite this very humble beginning, Vrinda Diagnostics pioneered the diagnostic services in & around NCR. In the year 2001, the centre installed first spiral CT machine in the NCR and in year 2002 took a step forward by installing first MRI machine and new concept of 4-D ultrasound in NCR. The aim of providing highly specialized diagnostic services, using state-of-the-art medical technology, became the symbol of Vrinda Diagnostics. During its journey towards modernization & providing better services to society, it introduced the digital radiography in NCR for the first time. Alongwith radiology advancement, it never lagged behind in modernization of pathology services and acquired state-of-the-art newer equipments which can provide accurate results in lesser time. As the response of patients & clinicians was overwhelming towards the services of Vrinda Diagnostics; to cater a large area, in year 2006, Vrinda Diagnostics opened one more Diagnostic Centre, Vrinda Labs & Research Centre Pvt Ltd at 5/5, Gaur Galaxy, Vaishali, Ghaziabad with modern diagnostic equipments and highly qualified doctors. On demand of clinicians, Vrinda Labs & Research Centre Pvt Ltd, Vaishali, Ghaziabad has started several sample collection centres in Indiarapuram, Kavi Nagar, Vasundhara etc.Patients are sent to Vrinda Diagnostics by practitioners or specialists who want an early & accurate examination result. After the examination, they return to their doctors for further treatment.
Available at Other Labs