Overview of Ferritin
What is Ferritin?
Ferritin is a protein that acts as the main storage for iron inside the cells. The Ferritin Test checks for the levels of the ferritin in blood to determine the levels of iron in the body and judge the body's capacity to store iron.
Why is Ferritin done?
The Ferritin Test is performed:
·         To confirm iron deficiency anemia detected in routine check-ups
·         To determine iron deficiency or iron overload in the body
·         To determine the capacity of the body to store iron
What does Ferritin Measure?
Iron is an essential micronutrient that is required by the body in trace amounts. Iron plays an essential role in a number of body activities, the most important of which is in the formation and functioning of red blood cells or RBCs. Iron is an integral part of a protein called hemoglobin in the RBCs. RBCs transport oxygen from the lungs to other body tissues.
Iron is not produced by the body and its only source is diet. Only a minute quantity of iron is required by the body. Most of the iron obtained from the food is converted to hemoglobin in the RBCs. Excess iron absorbed from food is stored as ferritin and hemosiderin, and a small amount as myoglobin and enzymes. Ferritin is stored in the liver, spleen, bone marrow, and skeletal muscles. When iron levels in the blood drop, it is recovered from these stored iron reserves.
Iron deficiency may occur due to insufficient dietary consumption of iron, excessive loss of blood from injuries, bleeding during periods, during pregnancy, etc. Iron deficiency could also be because of diseases like Celiac disease which prevent absorption of nutrients from food. Increased ferritin levels in the blood may occur due to excess iron consumption through diet or iron supplements, multiple blood transfusions within a short duration, liver damage, alcoholism, or due to conditions like hemochromatosis where the body absorbs excessive iron from food. Ferritin is also an acute phase reactant which means that its levels increase in response to inflammation.  Increased ferritin levels can be observed in patients suffering from chronic infections, autoimmune diseases, liver diseases, kidney failure, and in presence of malignant tumors.
A very small amount of ferritin is found in circulation. Iron binds to another protein called transferrin in blood. The Ferritin Test is performed in combination with other iron measurement tests like Iron Test, Total Iron Binding Capacity (TIBC) Test, and Unsaturated Iron Binding Capacity (UIBC) Test. The results are interpreted accordingly.
Preparation for Ferritin
Do not eat or drink anything other than water for 8-12 hours before the test.
Sample Type for Ferritin
The sample type collected for Ferritin is: Blood
---
Interpreting Ferritin results
Interpretations
Normal levels:
·         Adults:
Males: 20 to 250 ng/mL
Females 18 to 39 years age: 10 to 120 ng/mL
Females over 40 years age: 12 to 263 ng/mL
·         Children:
Newborns 25 to 200 ng/mL
Infants 1 month age: 200 to 600 ng/mL
Infants 2 to 5 months age: 50 to 200 ng/mL
Children 6 months to 15 years age: 7 to 140 ng/mL
Ferritin test results are usually interpreted in combination with other iron tests as follows:
| | | | | | |
| --- | --- | --- | --- | --- | --- |
| Iron | TIBC | UIBC | Transferrin Saturation | Ferritin | Condition |
| Low | High | High | Low | Low | Iron Deficiency |
| High | Low | Low | High | High | Hemochromatosis, Hemosiderosis |
| Low | Low/Normal | Low/Normal | Low/Normal | High/Normal | Chronic Illness |
| High | Normal/Low | Low/Normal | High | High | Hemolytic Anemia |
| Normal/High | Normal/Low | Low/Normal | High | High | Sideroblastic Anemia |
| High | Normal | Low | High | Normal | Iron Poisoning |
Higher than normal levels of ferritin in blood is called hyperferritinemia.
Lower than normal levels of ferritin in blood is called hypoferritinemia.
Provided By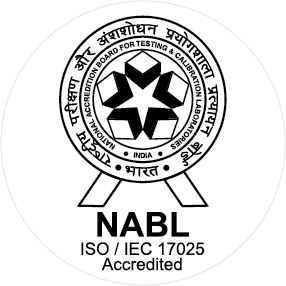 NABL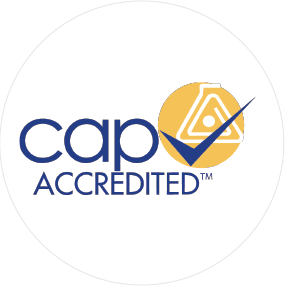 CAP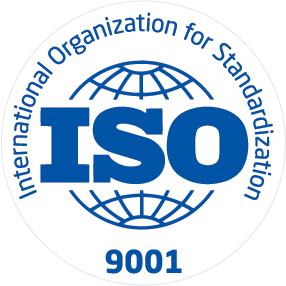 ISO
About Oncquest Labs
With a decade of experience under its belt, Oncquest is known for its excellence in Clinical Diagnostics. From its first avatar as an R&D focused entity, Oncquest has evolved into a reference laboratory in the field of Oncology, and more recently into a multi-platform Pathology Services provider with a core focus in Molecular Pathology and Surgical Pathology Services. Its logistic capabilities and geographical spread makes Oncquest an ideal associate for clinical activities in India. Oncquest's accredited quality systems ensure customer satisfaction through any of its customer-centric service offerings. Oncquest's recent advances in the areas of Companion Diagnostics and Pharmacogenomics have also allowed for and encouraged greater penetration of Personalized Medicine into the Indian healthcare market, making it the future epicentre of the many technological advancements in healthcare, to come. Its close association with many Hospitals across India stands testament to the faith that Oncquest has instilled in the doctors and patients which avail of its services. Oncquest is fast becoming a cornerstone for a blooming healthcare industry. With over a decade of experience in the field of molecular diagnostics and pathology services, Oncquest Laboratories has earned its reputation of clinical excellence in the Indian market. Our advanced technologies and global quality systems have ensured that we stay ahead of the curve, and this has resulted in our association with some of the most advanced clinicians, hospitals and research organizations in the country. As India gets set for a clinical revolution, ushering in a trend of new healthcare services and products, Oncquest has defined its place as a partner of choice for those who bring value to our proud subcontinent. Our national reach and sizeable knowledge base allows us to be at the forefront of scientific advances, and an ideal partner for clinical activities. We strive to be connected with the best in the industry and we welcome partnership in ideas and technologies. For example, Oncquest's early adoption and utilization of genetic sequencing technologies has resulted in many "first to market" assays, which have subsequently been adopted in several treatment and monitoring protocols. Innovation is an essential part of our DNA. We welcome challenges, and look forward to associating with you and your organizations to develop pioneering solutions and to tackle some of the most pressing issues faced in our world.
Available at Other Labs