PET CT Brain with Contrast
What is PET CT Brain with Contrast?
PET stands for positron emission tomography. CT stands for computed tomography. A PET/CT brain scan takes pictures of your brain as it works. It is often done to check for tumors that may be causing memory problems or seizures.Positron emission tomography (PET) uses small amounts of radioactive materials called radiotracers, a special camera and a computer to help evaluate your organ and tissue functions. By identifying body changes at the cellular level, PET may detect the early onset of disease before it is evident on other imaging tests.Tell your doctor if there's a possibility you are pregnant or if you are breastfeeding. Your doctor will instruct you based on the type of exam to be performed. Discuss any recent illnesses, medical conditions, medications you're taking and allergies – especially to contrast material. You will likely be told not to eat anything and to drink only water several hours before your scan. Leave jewelry at home and wear loose, comfortable clothing. You may be asked to wear a gown.
Preparation for PET CT Brain with Contrast
Inform your doctor and technician if you are pregnant or may be pregnant before the test.

You will have to remove your jewellery and avoid wearing clothes with metal objects like metal zips, studs etc. which might interfere with the image

Get the blood urea and creatinine test done to evaluate kidney function and to ensure safety of contrast before taking up the procedure.
Provided By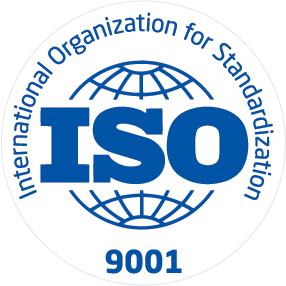 ISO
Molecular Imaging & Therapy is an advanced diagnostic centre offering exclusively all nuclear medicine services under one roof. We have facilities for PET/CT, CT, Gamma Camera/ SPECT, isolation ward for Radionuclide therapies, Pathology and range of Preventive Healthcare packages.At Molecular Imaging & Therapy, our commitment is to provide an imaging environment of the highest quality, from the sophisticated equipment we choose to the professionalism with which we deliver our patient services. Our facility offers the latest 3 Ring GE Discovery IQ PET-CT. We are a group of energetic minds striving to provide accurate and fast nuclear medicine imaging solutions. Ours is a group of highly experienced and acclaimed nuclear medicine physicians aiming to provide the best mixture of skill and experience. Furnished with high end image viewing hardware, we provide accurate reporting for the entire spectrum of nuclear imaging (Gamma Camera Procedures and PET CT) in formats approved by and suited to the individual client. Our reports are detailed and yet easy to comprehend. We also indulge in panel discussions and double check the report before finalization. We ensure a short report turnover time and are available for discussions and feedback. We are currently providing high quality pre-reads to our clients based in the US, Canada and Singapore. We can also provide comprehensive reporting solutions to multiple centres in India and cater to their nuclear medicine needs.
Available at Other Labs