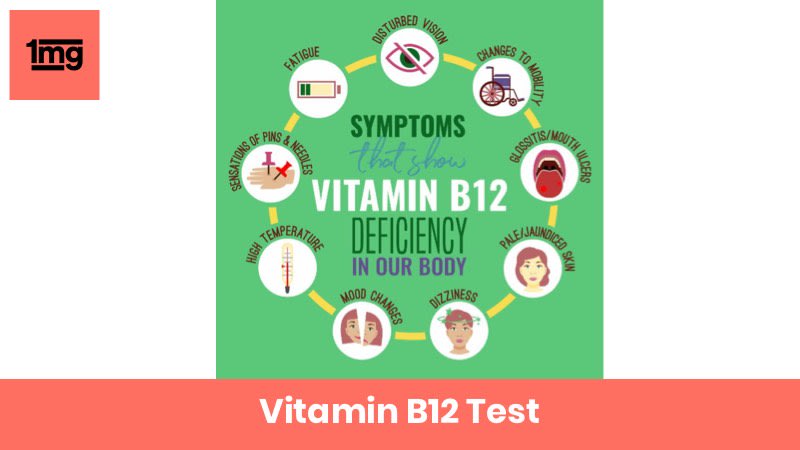 Overview of Vit B12
What is Vit B12?
Vitamin B12 test measures the levels of Vitamin B12 in blood. It plays an important role in the formation of healthy red blood cells, smooth functioning of the brain, and metabolism (processing) of carbohydrates, fats and proteins in the food. Vitamin B12 is said to be a micronutrient which means it is needed in very small amounts.
Why is Vit B12 done?
The Vitamin B12 test is performed:
To diagnose anemia

To diagnose neuropathy (numbness and pain due to nerve damage)

To evaluate nutritional status

To monitor the treatment for Vitamin B12
What does Vit B12 Measure?
Vitamin B12 is a part of B complex of vitamins. Vitamin B12 is also called as Cobalamin. It is a water soluble vitamin. Vitamin B12 plays an important role in formation of normal red blood cells, repair of tissues, DNA synthesis and genetic material in cells. It is not produced in the body and has to be taken in diet. The diet sources include red meat, fish, milk, poultry, yoghurt, eggs, fortified cereals, breads and other grain products. It can also be taken in the form of Vitamin B12 tablets or multivitamin pills. The deficiency of Vitamin B12 results in macrocytic anemia (size of red blood cells larger than normal).
Megaloblastic anemia is a type of macrocytic anemia, in which large size red blood cells called as macrocytes are produced. These red blood cells are fewer in number. There is a decrease in white blood cell count and platelet count. Megaloblastic anemia occurs due to acquired deficiency of Vitamin B12. The reason can be an inadequate dietary intake of Vitamin B12 or any problem in the absorption of Vitamin B12 from the intestines.
In case of problem in the absorption of Vitamin B12 from intestines, it is known as Pernicious anemia. It occurs due to lack of intrinsic factor which is present in secretions of the stomach.
Vitamin B12 is also important for nerve health and is taken as a nutritional supplement for the treatment of nerve damage.
Vitamin B12 binds with intrinsic factor (protein secreted by cells in the stomach). After binding, a complex is formed which is absorbed by the small intestine. In case of any disease interfering in this process can cause weakening of absorption of Vitamin B12.   
Preparation for Vit B12
Do not eat or drink anything other than water for 8-12 hours before the test.
Sample Type for Vit B12
The sample type collected for Vitamin B12 is: Blood
---
Interpreting Vit B12 results
Interpretations
The normal range is 211 - 911 pg/mL irrespective of sex and age.
High levels of Vitamin B12 may be seen in:
Kidney failure

Diabetes

Liver disease
Low levels of Vitamin B12 may be seen in:
Anemia

Hyperthyroidism (high levels of thyroid)

Worm infection
---
Answers to Patient Concerns & Frequently Asked Questions (FAQs) about Vit B12
Frequently Asked Questions about Vitamin B12
Q. How is this test performed?
This test is performed on a blood sample. A syringe with a fine needle is used to withdraw blood from a blood vessel in your arm. The healthcare provider will tie an elastic band around your arm to make the blood vessels swell with blood. This makes it easier to withdraw blood. You may be asked to tightly clench your fist. Once the veins are clearly visible, the area is cleaned with an antiseptic solution and then the needle is inserted into the blood vessel to collect the sample. You will feel a tiny pinprick during the procedure. Blood sample once collected will then be sent to the laboratory.
Q. Is there any risk associated with this test?
There is no risk associated with the test. However, since this test involves a needle prick to withdraw the blood sample, in very rare cases, a patient may experience increased bleeding, hematoma formation (blood collection under the skin), bruising or infection at the site of needle prick.
Q. What are the risks associated with deficiency of Vitamin B12?
If deficiency of Vitamin B12 is not treated quickly, it can lead to memory loss, confusional states, paranoia (mental condition in which person loses touch with reality) especially in old age patients.
Q. What are the signs and symptoms of Vitamin B12 deficiency?
The signs and symptoms of Vitamin B12 deficiency include confusional states, paranoia, dizziness, diarrhea, muscle weakness, loss of appetite, pale skin, fast heart rate, irregular heart beats, shortness of breath, painful tongue and mouth, tingling or numbness or burning sensation in feet, hands, arms and legs.
Q. When does the doctor advise Vitamin B12 test?
The doctor advises Vitamin B12 test in people with a history of malnutrition or any condition leading to malabsorption (improper absorption).
Q. In what conditions there can be malabsorption of Vitamin B12 test?
Conditions like pernicious anemia (decrease in red blood cells due to deficiency of Vitamin B12), celiac disease (immune reaction to gluten), inflammatory bowel diseases (inflammation of digestive tract), overgrowth of bacteria or presence of parasites such as tapeworms in intestines, reduction in stomach acid production (due to long term use of antacids), gastric bypass (surgery that removes part of stomach), insufficiency of pancreas (inability to digest food properly).
Q. Can any medicine cause deficiency of Vitamin B12?
Yes, some medicines such as metformin, omeprazole, methotrexate or phenytoin can cause deficiency of Vitamin B12.
Q. Are there any other factors which cause deficiency of Vitamin B12?
Yes, factors such as smoking, drinking heavy alcohol or chronic (from a long time) alcoholism, pregnancy can cause deficiency of Vitamin B12.
Provided By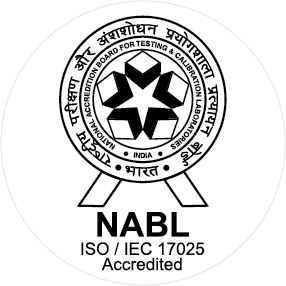 NABL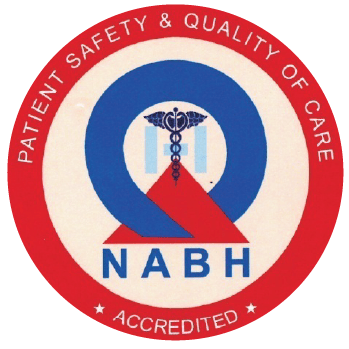 NABH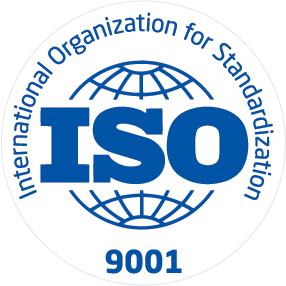 ISO
About Modern Diagnostic & Research Centre
MDRC is the pioneer in the field of imaging and pathology in the city. At a time when the healthcare of Gurgaon was in its infancy, MDRC started its operations from the New Railway Road in the year 1985. The journey which started with an X-Ray machine has reached a stage where MDRC today is in top league in terms of the range and quality of diagnostic facilities with more then 2500 tests done in house. There are two independent fully equipped centres located across the highway at New Railway Road in main city and one in Sector - 44 near HUDA city centre. Both the centres are spacious and have complete range of diagnostic facilities in fields of radiology, cardiology, pathology and general health. The experience and patient loyalty gained over the last 30 years has made us the number one diagnostic facility in the state of Haryana and NCR. It is because of our dedicated Doctors and high end equipments which help us solve the diagnostic dilemma in complicated cases that we get patients from all over Haryana and the NCR region as well as international patients. Our doctors bring with them highest level of knowledge and experience in their respective fields. The paramedical staff is highly qualified, well trained and motivated to deliver the best experience to our patients. The other support staff is caring and passionate about their work in order to achieve complete patient satisfaction. Modern diagnostics has expanded its facilities by running the diagnostic services at many other hospitals in the city. The footprint is expanding and now we have crossed national boundaries and have facility in Nepal and will soon extended our facility in more countries.
Available at Other Labs