Overview of Vitamin B12
What is Vitamin B12?
A vitamin B 12 test is ordered when you have an abnormal complete blood count (CBC) with a blood smear showing large red blood cells (macrocytosis) or abnormal (hypersegmented) neutrophils; when you have symptoms of anemia (weakness, tiredness, pale skin) and/or of neuropathy (tingling or itching sensations, eye twitching, memory loss, altered mental status); when you are being treated for vitamin B12 or folate deficiency.
Sample Type
The sample type collected for Vitamin B12 is: Blood
Preparation for Vitamin B12
Do not eat or drink anything other than water for 8-12 hours before the test.
Why Get Tested for Vitamin B12?
If you have symptoms of anemia like weakness, tiredness, pale skin 
If you have an abnormal complete blood count and your blood smear shows large red blood cells or neutrophils with more than 5 lobes 
If you have symptoms or signs of nerve problems like numbness, burning in hands, feet, arms or tingling sensation 
If you are being treated with vitamin B12 or folate therapy




---
What Results of Vitamin B12 mean?
Interpretations
Low levels indicate Vitamin B12 deficiency. 
Causes of vitamin B12 deficiency include:
a.Vegetarian diet
b.Improper absorption from intestine (malabsorption)
c.Lack of intrinsic factor (Pernicious anemia)
d.Rarely hyperthyroidism

Very rarely, levels of vitamin B12 can be increased. Various causes may be:
a.Liver disease
b.Myeloproliferative disorders like chronic myeloid leukemia

Provided By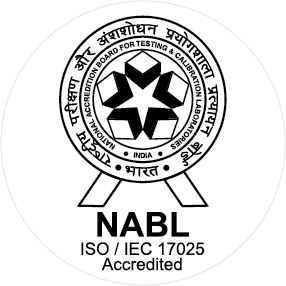 NABL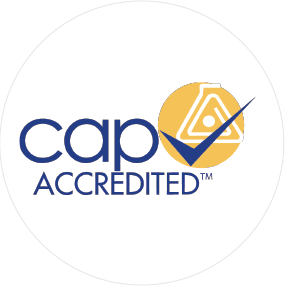 CAP
At Metropolis, the best pathology lab in India what we believe is what we say and what we say is what we do. Being empathetic to our customers and being committed to their needs is in our DNA. Metropolis has grown to harness a culture that is open, synergistic, progressive and scientific in nature. We are the Pathology Specialists delivering over 30 million tests a year, catering to more than 20,000 medical Laboratories, Hospitals, Nursing homes and 2,00,000 Consultants. With 37 years of experience in delivering accurate reports, Metropolis has earned the reputation of being amongst the top pathology labs in India.
User Reviews
M
Monika
Very Good Experience. I got my reports on the same day.. Thank you 1 MG for Superfast Service !! Keep it Up :-)
G
Gopal
Good Job............Keep it up
Available at Other Labs