Overview of RBG
What is RBG?
A random blood sugar test involves drawing blood at any given time, no matter when you last ate. This test is used when you have symptoms of high blood sugar like increased, appetite, increased thirst, increased urination or symptoms of low blood glucose like sweating, hunger, anxiety. It can also be used if you are pregnant or you have risk factors for diabetes like smoking, hypertension, hyperlipidemia.
Why is RBG done?
As a part of routine preventive health check up 
If you have symptoms of high blood sugar like increased appetite, increased thirst, increased urination, blurring of vision 
If you have risk factors for diabetes like high blood pressure, cardiovascolar disease, high cholesterol, obesity or family history of diabetes 
If you are pregnant 
If you are already a diabetic

Preparation for RBG
No special preparation required
Sample Type for RBG
The sample type collected for Glucose - Random Blood is: Blood
---
Interpretations
The American Diabetic Association and WHO says that if your random blood glucose is greater than equal to 200 mg/dl, you have diabetes
If the levels is between 140-200mg/dl, you are at increased risk of developing diabetes (Pre diabetic). 

 



Provided By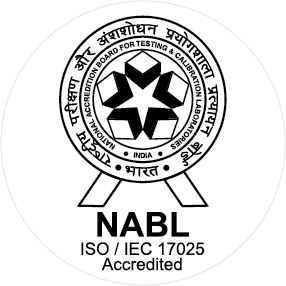 NABL
About Medcis Pathlabs India Pvt. Ltd.
MEDCIS Pathlabs India Private Limited has emerged as a Clinical Investigation Services provider of world-class healthcare services at affordable costs, in all medical branches. With increased use of global technology in diagnosis, MEDCIS Pathlabs is committed in helping improve the quality of patient care by providing reports that support clinical decision-making for doctors. MEDCIS has build on strategy to deliver integrated testing solutions to our customers. Rather than competing with its clients for physician office business, MEDCIS instead chooses to support clients' existing test menus by offering highly complex and unique Quality of lab tests, with accompanying consultative support, to enhance their abilities to provide laboratory services. MEDCIS began its operations from November 2010, its timely service and quality reports have helped to spread its presence in everycorner of India in a short span of time. MEDCIS has registered franchises and additionally extended its branches all over India. MEDCIS is providing hospital lab management services to few hospitals. MEDCIS aims to provide clinical results on time reflecting quality, accuracy at affordable costs using world class technology.
Available at Other Labs