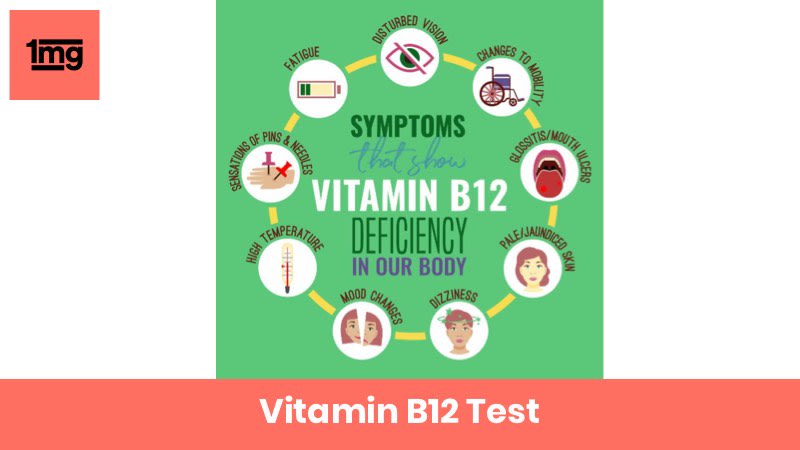 Overview of Vitamin B12
What is Vitamin B12?
Vitamin B12 test measures the levels of Vitamin B12 in blood. It plays an important role in the formation of healthy red blood cells, smooth functioning of the brain, and metabolism (processing) of carbohydrates, fats and proteins in the food. Vitamin B12 is said to be a micronutrient which means it is needed in very small amounts.
Sample Type
The sample type collected for Vitamin B12 is: Blood
Preparation for Vitamin B12
Do not eat or drink anything other than water for 8-12 hours before the test.
Why Get Tested for Vitamin B12?
The Vitamin B12 test is performed:
To diagnose anemia

To diagnose neuropathy (numbness and pain due to nerve damage)

To evaluate nutritional status

To monitor the treatment for Vitamin B12
Understand more about Vitamin B12
Vitamin B12 is a part of B complex of vitamins. Vitamin B12 is also called as Cobalamin. It is a water soluble vitamin. Vitamin B12 plays an important role in formation of normal red blood cells, repair of tissues, DNA synthesis and genetic material in cells. It is not produced in the body and has to be taken in diet. The diet sources include red meat, fish, milk, poultry, yoghurt, eggs, fortified cereals, breads and other grain products. It can also be taken in the form of Vitamin B12 tablets or multivitamin pills. The deficiency of Vitamin B12 results in macrocytic anemia (size of red blood cells larger than normal).
Megaloblastic anemia is a type of macrocytic anemia, in which large size red blood cells called as macrocytes are produced. These red blood cells are fewer in number. There is a decrease in white blood cell count and platelet count. Megaloblastic anemia occurs due to acquired deficiency of Vitamin B12. The reason can be an inadequate dietary intake of Vitamin B12 or any problem in the absorption of Vitamin B12 from the intestines.
In case of problem in the absorption of Vitamin B12 from intestines, it is known as Pernicious anemia. It occurs due to lack of intrinsic factor which is present in secretions of the stomach.
Vitamin B12 is also important for nerve health and is taken as a nutritional supplement for the treatment of nerve damage.
Vitamin B12 binds with intrinsic factor (protein secreted by cells in the stomach). After binding, a complex is formed which is absorbed by the small intestine. In case of any disease interfering in this process can cause weakening of absorption of Vitamin B12.   
---
What Results of Vitamin B12 mean?
Interpretations
The normal range is 211 - 911 pg/mL irrespective of sex and age.
High levels of Vitamin B12 may be seen in:
Kidney failure

Diabetes

Liver disease
Low levels of Vitamin B12 may be seen in:
Anemia

Hyperthyroidism (high levels of thyroid)

Worm infection
---
Patient Concerns about Vitamin B12
Frequently Asked Questions about Vitamin B12
Q. How is this test performed?
This test is performed on a blood sample. A syringe with a fine needle attached is used to withdraw blood sample from a blood vessel in your arm generally from the inner side of the elbow area. The doctor, nurse or the phlebotomist will tie an elastic band around your arm which will help the blood vessels to swell with blood and hence makes it easier to withdraw blood. You may be asked to tightly clench your fist. Once the veins are clearly visible, the area is cleaned with an antiseptic solution and then the needle is inserted into the blood vessel to collect the sample. You may feel a tiny pinprick during the procedure. Blood sample once collected is then sent to the laboratory.
Q. Is there any risk associated with this test?
There is no risk associated with the test. However, as this test involves a needle prick to withdraw the blood sample, rarely, a patient may experience increased bleeding, hematoma (blood collection under the skin) formation, bruising or infection at the site of needle prick.
Provided By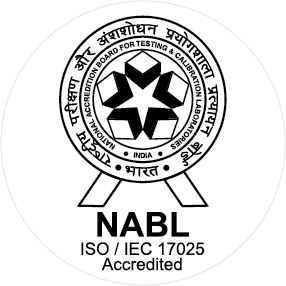 NABL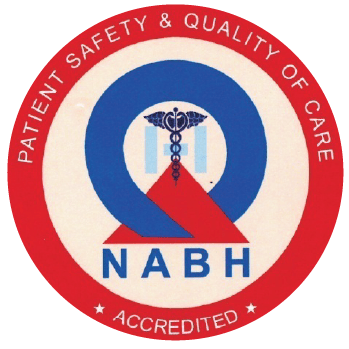 NABH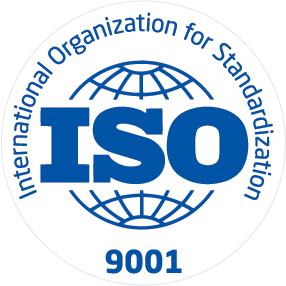 ISO
Max Lab runs 11 NABL accredited, 24×7 operational laboratories in Delhi NCR, Punjab and Uttaranchal. Our labs are equipped with fully automated state-of-art technology and infrastructure to achieve the highest level of excellence and quality results. With over 500 highly trained staff and over 70 doctors who are trained in various sub-specialities at the best institutes in India and overseas, Max Lab boasts of having highly qualified haematologists, histopathologists, biochemists and microbiologists. We evaluate over 50, 00,000 samples every year with access to sample quantities not readily available to most institutions. This depth of experience directly benefits us in catering to the patient with complex or rare cases and in interpreting unusual results. At the core of our expertise is the ability to provide our patients with an extensive and ever-growing portfolio of cutting-edge and routine testing for a broad range of disease states. Our capability enables us to quickly and easily move from a sound diagnostic course of action to confident decision making for improved patient care. Max Healthcare, a leading name in the healthcare industry, brings its medical expertise and hospital-quality healthcare in the comfort of your home through Max@Home. With a special purpose to help people lead a life with independence and dignity, we deliver our services with compassion, excellence and reliability. To help you help you recover faster and lead a comfortable life, we provide nursing care attendants, physiotherapists and doctors for home visits. We also arrange for home sample collection and facilitate medical equipment on rent.
Available at Other Labs