Overview of FER
What is FER?
Ferritin levels reflect iron stoes in normal individuals. A low serum ferritin level is an indicator of iron depletion. This assay is clinically useful in distinguishing between Iron deficiency anemia (low level) and anemia of chronic disease (normal or high level). It is also useful to assess iron overload conditions like Hemochromatosis. Ferritin is also an acute phase reactant.
Why is FER done?
If you have signs or symptoms of iron deficiency anemia like pallor, fatigue, weakness, headaches
If your CBC shows that your hemoglobin and hematocrit are low and RBC's are smaller and paler than normal which usually suggest iron deficiency anemia 
If you have signs or symptoms of increased accumolation of iron in the body like joint pain, abdominal pain, fatigue, loss of body hair


Preparation for FER
Do not eat or drink anything other than water for 8-12 hours before the test.
Sample Type for FER
The sample type collected for Ferritin is: Blood
---
Interpretations
Low ferritin levels usually suggest iron deficiency anemia 
High ferritin levels are seen in sideroblastic anemia, hemachromatosis, hemolytic anemia or after multiple blood transfusions
Ferritin levels are not usually done alone. They should be read in conjunction with other tests for iron
Ferritin is also an important acute phase reactant so can be increased in inflammation, liver disease, chronic infections etc.


Provided By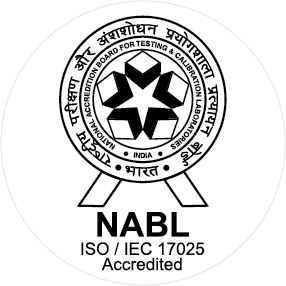 NABL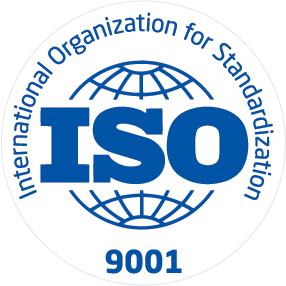 ISO
About Gen X Diagnostics Pvt Ltd
Gen-X Diagnostics is a unit of ARA Healthcare Pvt. Ltd. founded by leading applied research scientist Dr. Rama Mukherjee. Gen-X specializes in the field of molecular diagnostics, focusing on the development of genetic, biological and molecular diagnostic services. It is one of the first of its kind R&D Company focusing on development of genetic, biological and molecular diagnostic services with an intention to assisting its global partners in shortening the cycle and lowering the cost of drug discovery and development by providing cost effective and efficient co-development and outlicencing solution. Gen X Diagnostics is a unique leading Molecular Diagnostics in India offering a wide range of tests for infectious diseases, transplantation medicine, prenatal diagnostics, cancer, genetic disorder, metabolic and hormonal disorders. Gen-X Diagnostics has started its diagnostics operation from Dec 2007. We do reflect a commitment to improving the lives through the delivery of innovative diagnosis and therapeutic products that enable and provide optimal care.
Available at Other Labs