What is Barium Swallow?
The Barium Meal Swallow test is an imaging test that uses X-rays to scan and photograph the throat/food pipe after consuming a barium solution. It helps in diagnosis of the conditions affecting these regions and is used to visually assess its abnormalities.
Why is Barium Swallow done?
• To look for abnormalities of the pharynx (throat) and oesophagus (food pipe), and help diagnose various conditions like blockages, strictures, diverticuli, polyps, cysts, tumors (abnormal growth) and ulcers • To diagnose hiatus hernia (a condition in which the stomach has moved up alongside the esophagus) • To diagnose the cause of persisting gastro-esophageal reflux • To diagnose the cancer of the neck, pharynx, or esophagus • To evaluate the cause of enlarged veins in the esophagus (varices), muscle disorders, such as difficulty in swallowing (dysphagia) or spasms • To identify achalasia (a condition in which it is difficult for food to pass into the stomach)
Preparation for Barium Swallow
Pregnant women should inform their doctor (and x-ray technician) as the radiations may affect the fetus. If needed, precautions can be taken to lower the radiation exposure to the fetus.

Depending on the area to be imaged, you may be asked to wear a hospital gown at the time of the X-ray.
Provided By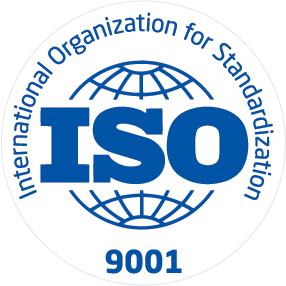 ISO
Advance Diagnostic Centre in Delhi is situated in one of the largest neighbourhoods in Delhi, Advance Diagnostic Centre in Karkardooma is a part of the integrated network of pathology labs. This venture embarked on its journey with a longstanding commitment and a vision to make a wide range of specialized testing services available to the common man. In the sector, this centre has been consistent towards its commitment to excellence and innovation in whatever they do. The centre is well equipped with the latest in technological advancements and automation and adhere to the various stringent internal and external quality control mechanisms. This centre is at 67 on the . Undoubtedly it is one of the best pathology labs in Karkardooma, Delhi.\r\nServices offered at Advance Diagnostic Centre\r\nPrimarily, Advance Diagnostic Centre in Karkardooma is a collection centre where its core service is to collect samples from patients for a battery of tests. This centre collects blood, urine, stool and other body fluid samples of patients. The pathology testing services covers six disciplines, namely Clinical Chemistry, Clinical Microbiology, Cytogenetics, Haematology, Molecular Diagnostics and Surgical Pathology. Be it for routine screening procedures or for more specialised or advanced assays, choose from a plethora of diagnostic tests. Walk into this clinic from 08:00 - 22:00 from Monday to Sunday. To schedule an appointment, click on the 'Book Online' tab.
Available at Other Labs